ACN #Redwedneday Webinar sponsored by John Mason MSP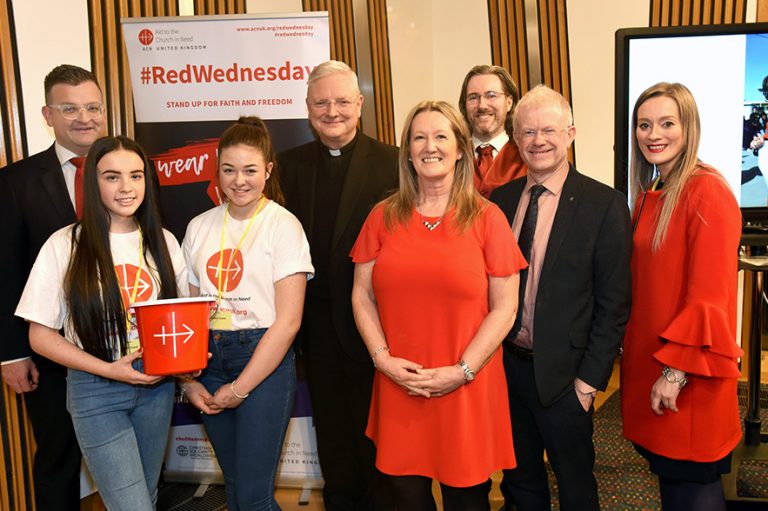 Join our livestream from the Scottish Parliament. Hosted by John Mason MSP with, this webinar will feature video testimonies and ACN's John Newton will present out 'Hear Her Cries' Report. Which highlights the plight of the sexual and other exploitation of Christian and other faith minority women and girls. Learn how the Catholic and Christian voice in Scotland matters.
We are looking forward to welcoming you to our ACN Scotland Event. Join our growing community of #RedWednesday Champions and help make this year's campaign even bigger. By wearing red, lighting buildings or landmarks red and holding prayer events, the world will take notice.
https://acnuk.org/redwednesday-fundraising/
PLEASE NOTE THIS IS A DIGITAL EVENT ONLY
​