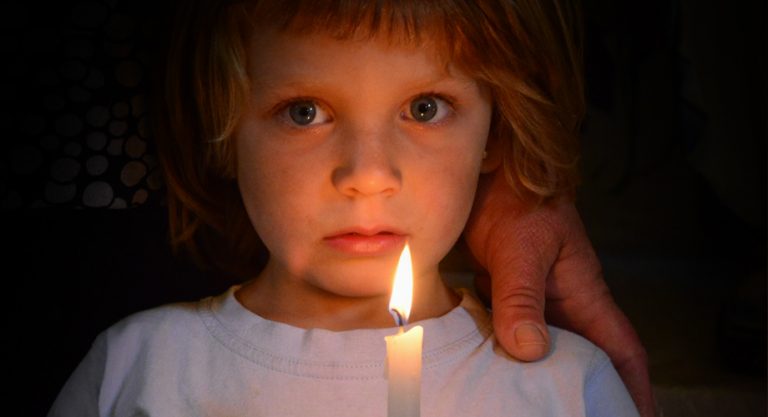 Making a gift to a charity in your will is a very special token of expressing the values and interests you have held dear during your life.
By leaving a gift to Aid to the Church in Need in your Will, you will be leaving a legacy of faith to help the suffering Church around the world and to help keep the light of Christ's love alight for all generations to come.
Find out more below about how your gift will make a difference, how to make a bequest and much more.
For more information
If you do have queries regarding leaving a Gift to Aid to the Church in Need in your Will, please contact us and we will do our best to help.
---
ACN and 'Your Catholic Legacy' campaign
Your Catholic Legacy is a consortium of over twenty charities, dedicated to raising the profile of charitable bequests in Wills for Catholic charities.
Whether helping homeless and marginalised people, prisoners, seafarers, children with disabilities and low income families here in the UK or fighting global poverty and injustice and sharing God's love with communities around the world, our organisations provide vital services to some of the poorest and most vulnerable members of society.
As Catholic charities we rely almost entirely on the support of the Catholic community to carry out our work. Our inspiration comes from the Gospel, Catholic teaching and the people who need our help; as well from our wonderful supporters, whose faith, compassion and commitment make our work possible.
Each charity in Your Catholic Legacy has decades of experience and expertise in its own field of work. Together, our shared mission is to put faith into action and demonstrate the transforming power of God's love.
Who we are? The consortium consists of the following Catholic charities:
Ace of Clubs
Aid to the Church in Need
Apostleship of the Sea
Archdiocese of Southwark
Brentwood Catholic Children's Society
CAFOD
Cardinal Hume Centre
Caritas Anchor House
Catholic Children Society (Westminster)
Columban Missionaries
CSAN (Caritas Social Action Network)
Depaul UK
Diocese of Portsmouth
HCPT
Jesuits in Britain
Marriage Care
Missio
Nugent Care
Pact – Prison Advice & Care Trust
Progressio
Society of the Little Flower
St Barnabas Society
St Vincent de Paul Society (England & Wales)
The Medaille Trust
The Passage
The Walsingham Trust
What brought us all together?
Your Catholic Legacy aims to encourage more Catholics to make a Will and to leave a gift to the Catholic causes they have supported during their lifetime, including Aid to the Church in Need, so that the life and work of the Catholic Church may continue to flourish and be responsive to the needs of the poor, the marginalised and the vulnerable in the UK and in other countries. Watch out for our logo!