IRAQ: Army shells town – but priest refuses to leave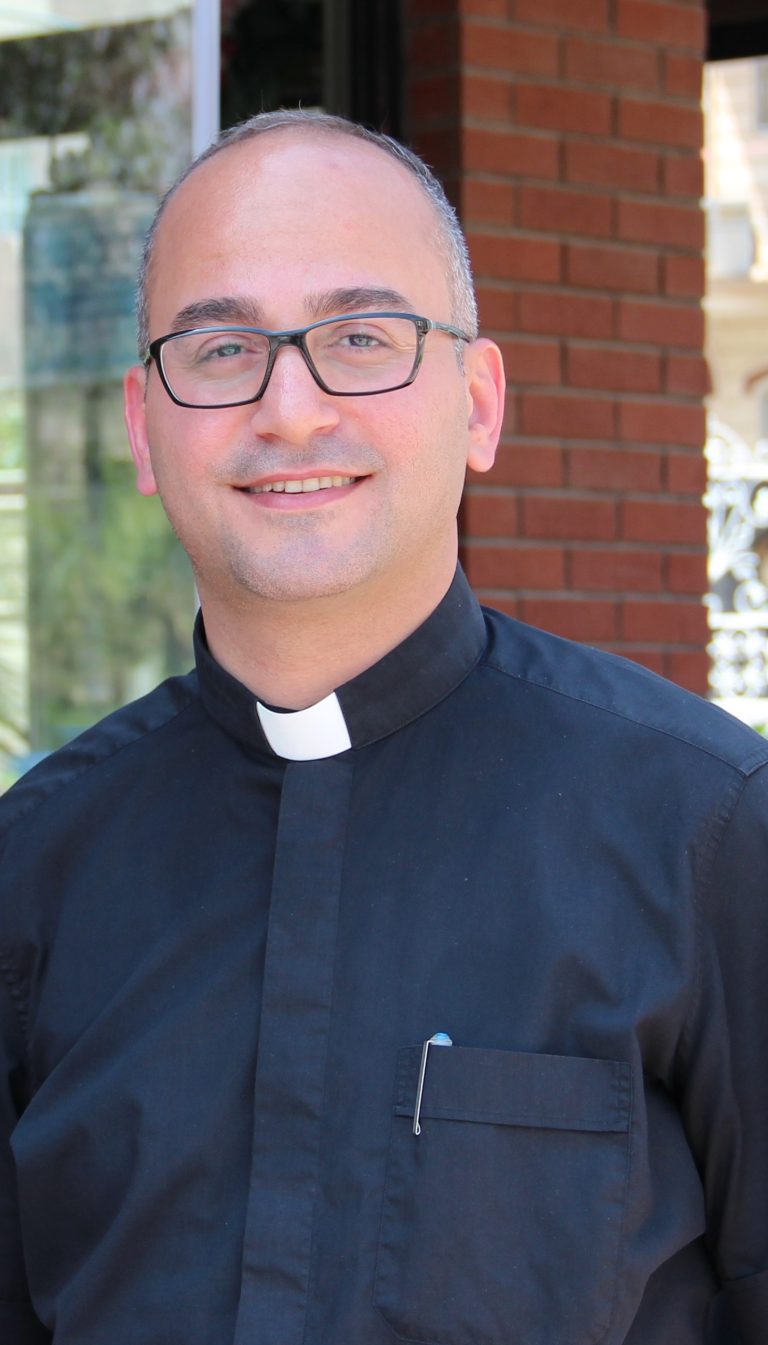 A senior Iraqi priest refused to leave Teleskov, northern Iraq – even after military forces gathered there for battle.
Chaldean cleric Father Salar Kajo and nine Church workers remained in the Christian-majority town on the Nineveh Plains, around 19 miles north of Mosul, despite Iraqi and Peshmerga armies amassing there over the last 48 hours.
All other inhabitants left Teleskov yesterday (Tuesday 24th October) after mortar shells landed in the town, injuring three children.
Both Kurdish and Iraqi forces are aware of the presence of Father Kajo and his team.
Catholic charity Aid to the Church in Need has received information from various sources including Father Kajo – who was in the UK earlier this month to speak at the launch of the charity's Persecuted and Forgotten? report – and town elders who have fled to nearby Alqosh.
According to sources, last night was mostly quiet and the sporadic gun fire which occurred earlier this morning has now ceased.
Iraqi forces had moved in heavy weaponry, including armoured vehicles, up to the outskirts of Teleskov, and the Peshmerga had set up defensive positions inside numerous houses. Kurdish forces from Alqosh had been moved towards the town.
With most other Peshmerga militias having reportedly stood down, local Church leaders have questioned why Kurdish forces apparently made a stand at Teleskov, where the majority of the homes damaged during Daesh (ISIS) occupation have been restored.
More than 70 percent of the families that were driven out by Daesh had returned to the town.
But there are signs that further fighting could be averted following a statement issued by the Kurdistan Regional Government today (Wednesday 25th October).
The message called for an immediate ceasefire and halt to all military operations in the region, and promised to "[f]reeze the results of referendum conducted in the Iraqi Kurdistan" so that there could be dialogue between the Kurdistan Regional Government and Iraqi Federal Government.
The statement said: "As Iraq and Kurdistan are faced with grave and dangerous circumstances, we are all obliged to act responsibly in order to prevent further violence and clashes between Iraqi and Peshmerga forces.
"Attacks and confrontations between Iraqi and Peshmerga forces that started on October 16th, 2017, especially today's clashes, have caused damage to both sides and could lead to a continuous bloodshed, inflicting pain and social unrest among different components of Iraqi society.
"Certainly, continued fighting does not lead any side to victory, but it will drive the country towards disarray and chaos, affecting all aspects of life."
Aid to the Church in Need has been working with local churches to rebuild Christian towns and villages which were destroyed by extremist group Daesh after they seized the Nineveh Plains.
Neville Kyrke-Smith, national director of Aid to the Church in Need (UK) called for prayer for peace in the Nineveh Plains.
He said: "We have stood by our Iraqi brothers and sisters as they were forced out of their homes, supporting the marvellous work done by the local churches who provided food, shelter and emergency aid for them in their time of crisis.

"With the defeat of Daesh, we have been helping Iraq's Christians to repair their damaged houses, so that they can at long last return to the places they call home.

"It would be a tragedy if a new round of armed fighting shattered their dreams of going home.

"We ask everyone to pray for those affected – and call on others to do all they can to enable a lasting and stable peace."

Mr Kyrke-Smith added: "But whatever happens we will stand by our Iraqi brothers and sisters in their hour of need."