BURMA: Papal visit "will have great impact on peace process"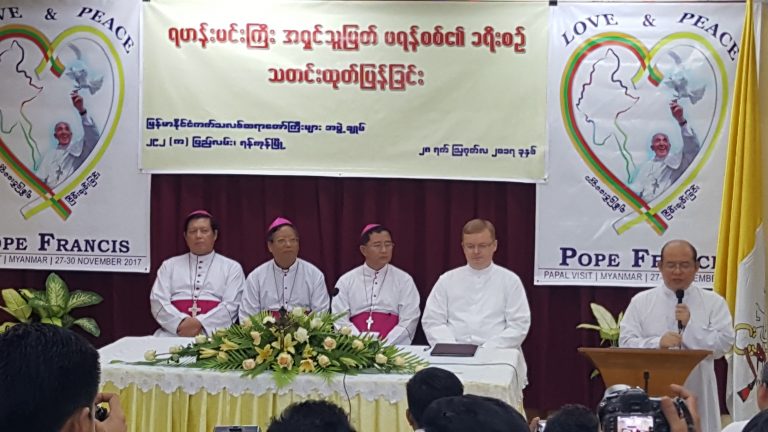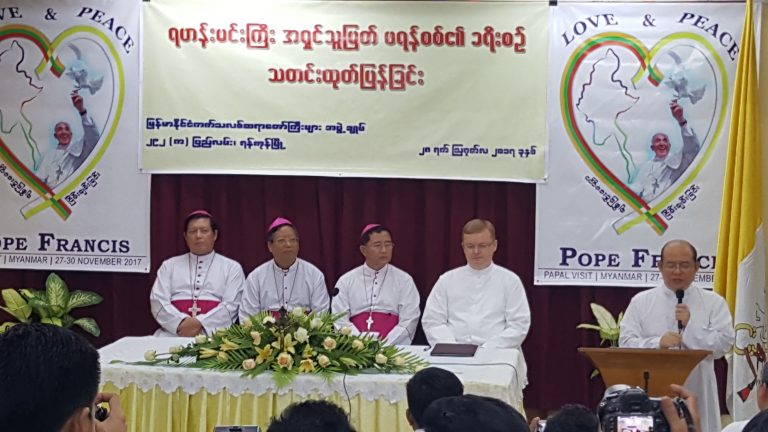 Pope Francis' visit to Burma (Myanmar) will do much to bring peace and reconciliation in a country beset by a history of violence and tension – according to one of the country's senior bishops.
Looking ahead to the first papal visit to Burma – which begins today (Mon, 27 Nov) – Bishop John Hsane Hgyi of Pathein told Catholic charity Aid to the Church that he had high hopes regarding the four-day trip.
In his interview with ACN, he said: "The theme of the Pope's visit is love and peace.

"The whole country is expecting peace and reconciliation in this transition time for the country, which finds itself in the process of democratisation, of building a new nation of Myanmar."

He added: "The visit of Pope Francis will have a great impact on the peace process undertaken by the government, the religious leaders and civil society organisations."
More than 300,000 Catholics representing all of Burma's 16 dioceses are expected to attend the Pope's Mass on Wednesday (29th Nov) in Kyaikkasan Stadium, Yangon (Rangoon).
Bishop Hygi said: "[Not only] the Catholic Church in Myanmar but also the whole nation is seized with surprise and excitement at the choice of Myanmar for the apostolic visit."
The bishop described the Church's efforts to ease tensions after nearly 50 years of military rule.
He said: "In some areas there is still armed conflict, which is still unresolved, and to provide pastoral care to people in these circumstances is always a challenge."
Bishop Hgyi, who was President of the Catholic Bishops' Conference of Myanmar until 2014, said Christians are about five percent of Burma's total population, which is 51 million.
He added: "Though small in percentage terms, the Christian presence in Myanmar is dynamic, with solid structures and institutions."
Bishop Hgyi said: "The majority of our Catholic faithful are living in rural and remote areas… [They are] deprived of adequate means of transportation.
"The development of rural areas needs to be tackled with collective efforts. Faith formation and serious pastoral care for Catholics can be difficult."
Referring to education and food shortages, he said: "Many young children drop out of school and there is a lack of access to schooling and quality education.
"Because of this, there are problems of food insecurity… unsafe migration and human trafficking."
The bishop said that, despite these challenges, the Church in Burma is vibrant: "Though struggling with many difficulties, the Church is growing in number and currently the Catholic population is about 700,000."
He added: "On the day that news of the official announcement of Pope Francis' visit was received, [prayer cards for the Pope's visit to Burma were distributed] in all the parishes, the religious houses and the formation house in the diocese of Pathein.
"They all started praying, both individually and in community, with much emotion."
Last year ACN supported the Church in Burma with more than £950,000 (€1.1 million) for projects including the construction of churches, the training of priests and Christian education and formation.