Religious Freedom in the World Report 2021
ACN's The Religious Freedom in the World Report 2021 found that violations of religious freedom occur in almost one third of the world's countries (62 out of 196), many of them the most populous nations such as China, India and Pakistan.
It has also found that, over the past two years, oppression against vulnerable faith communities has increased in all but one of the 26 countries listed in the survey's worst ('red') category.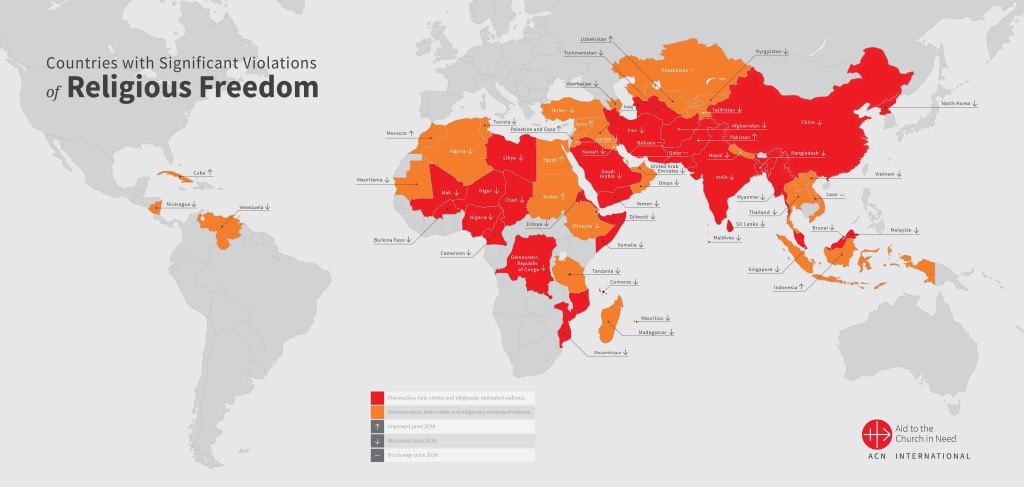 You can download the "At a Glance Summary" and the "Executive Summary" on this page.
Download RFR 2021 Report here(PDF)
This report covers many of the issues we read about in Western media in great depth and with consideration of how these issues affect religious believers. Issues such as increasing crackdowns by authoritarian regimes, such as China, accused of genocide against the Uighur Muslims, and others such as in India and Burma (Myanmar). The startling revelations that in countries such as Turkey and Pakistan, minority groups were denied emergency food and aid through the COVID-19 pandemic.
As well as this, the report looks at the spread of a "cyber-caliphate" – an online recruitment and radicalisation tool wielded by terrorist groups and the increasing cases of sexual violence used as a weapon against religious minorities – crimes against women and girls who are abducted, raped and forced to convert.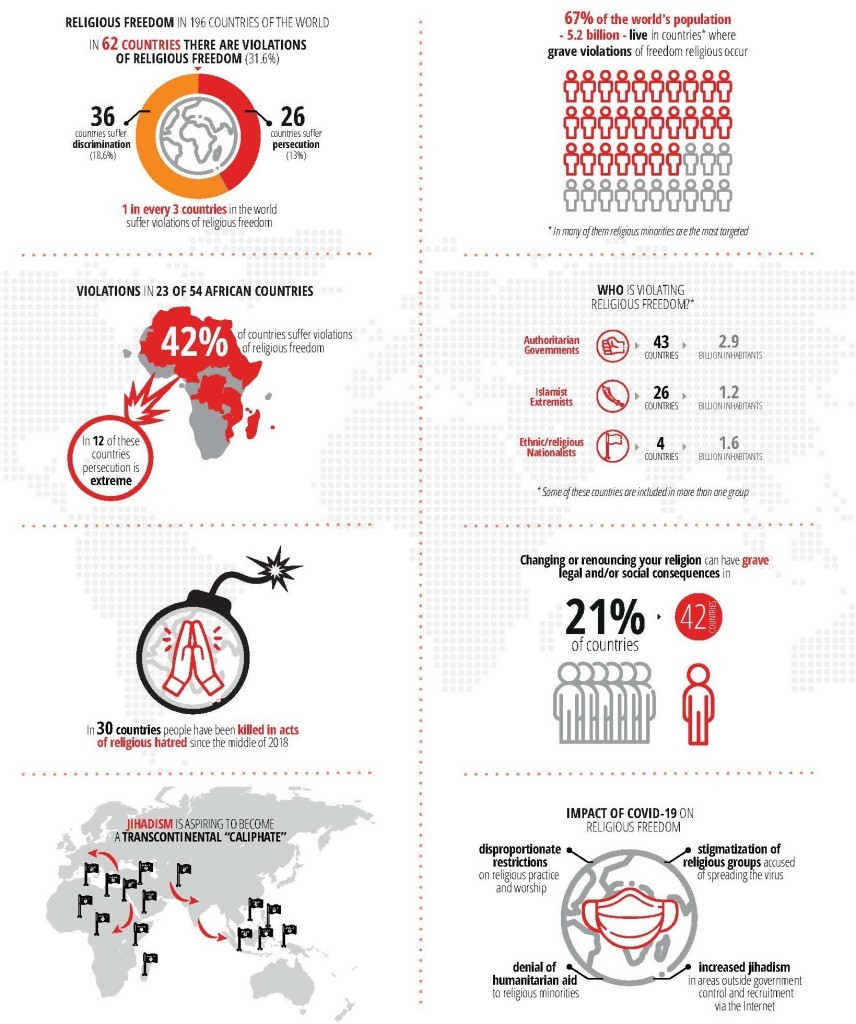 Reflecting on the gravity of the RFR's findings, ACN International President Dr Thomas Heine-Geldern stated: "Regrettably, despite the – albeit important – UN initiatives and the staffing of religious freedom ambassadorships, to date the international community's response to violence based on religion and religious persecution in general can be categorised as too little, too late."
For more information on the report, please visit ACN INTL.
If you missed the launch of this report on April 20th, you can watch it on catch up here. Among our guest speakers were Archbishop Nathanael Nizar Semaan of Erbil, Iraq and Bishop Oliver Dashe Doeme of Maiduguri, Nigeria.