Your bread is saving lives
A record 12.4 million Syrians – 60 percent of the population – are going hungry every day.
Many are struggling to stay alive because of lack of food and the cold. At times when Syria has dropped out of the headlines, you, the friends of ACN, did not abandon the faithful – and you continued to help them. Now, however, the crisis is at an all-time high.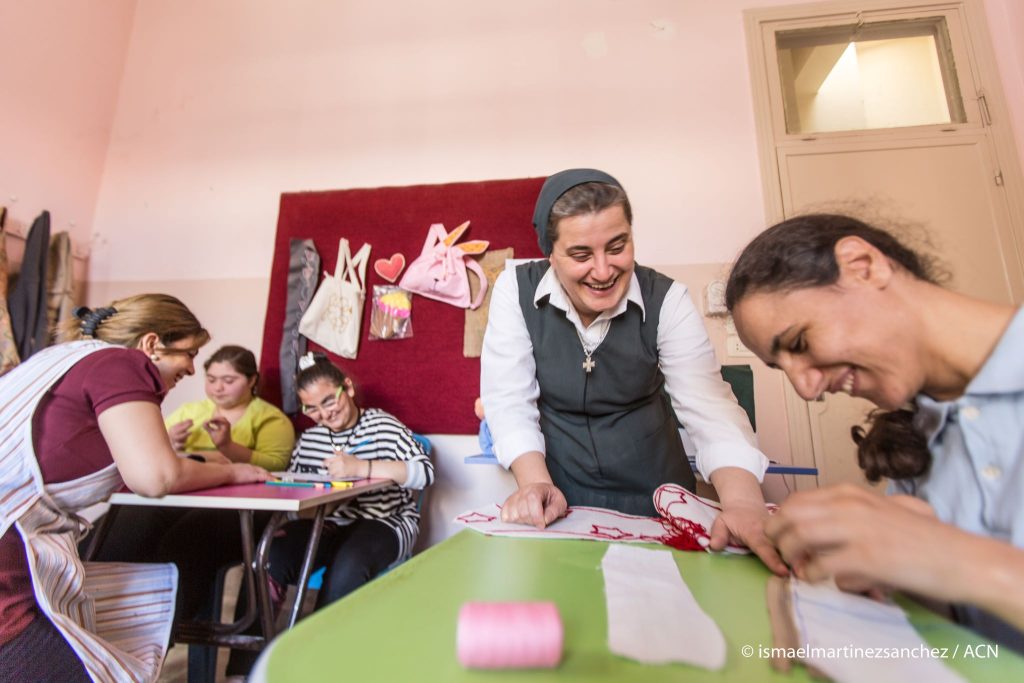 "Every day people ask themselves: 'How will I pay to keep my home warm?', 'How will I feed my children?', 'How can we find the money to keep the lights on?'" – ACN Syria project partner Sister Annie Demerjian
In response, ACN is offering:
FOOD
Supermarket vouchers and food baskets including bread, rice and eggs.
HEATING and RENT
Subsidies for at-risk families.
MEDICINE
Especially for the elderly and the sick.
SCHOOLING
Nursery, school and university scholarships.