© Kristof Holvenyi
Ukraine Appeal 2023
"Without your help we would not survive"
Missiles and aerial bombardments have destroyed houses, hospitals and whole swathes of cities. More than six million people are internally displaced, driven from their homes by a conflict which has killed at least 7,000 civilians – including more than 400 children.
But the Church is staying with the people.
"Without your assistance, without your help we would not survive – it is a miracle that we have survived for a year!"
– Major Archbishop Sviatoslav Shevchuk,
head of the Ukrainian Greek Catholic Church
4 Things you need to know about the war in Ukraine:
1
The war has become the biggest and the most rapidly increasing refugee crisis in Europe after the Second World War.
2
Ukraine is one of the world's major producers of food crops. The conflict has disrupted global supply chains and sent prices skyrocketing for wheat, barley, corn and sunflower oil.
3
Over 8 million people have fled Ukraine to neighbouring countries including Poland, Hungary and Moldova. Poland has provided shelter for over 60% of refugees.
4
The intense fighting in eastern Ukraine has resulted in major destruction to homes, hospitals and cities – the shortage of food, medicine and fuel is worsening the humanitarian crisis.
Over the last 12 months, thanks to your generosity ACN has been providing emergency relief for displaced families, as well as essential support for seminarians, priests, Sisters and laity.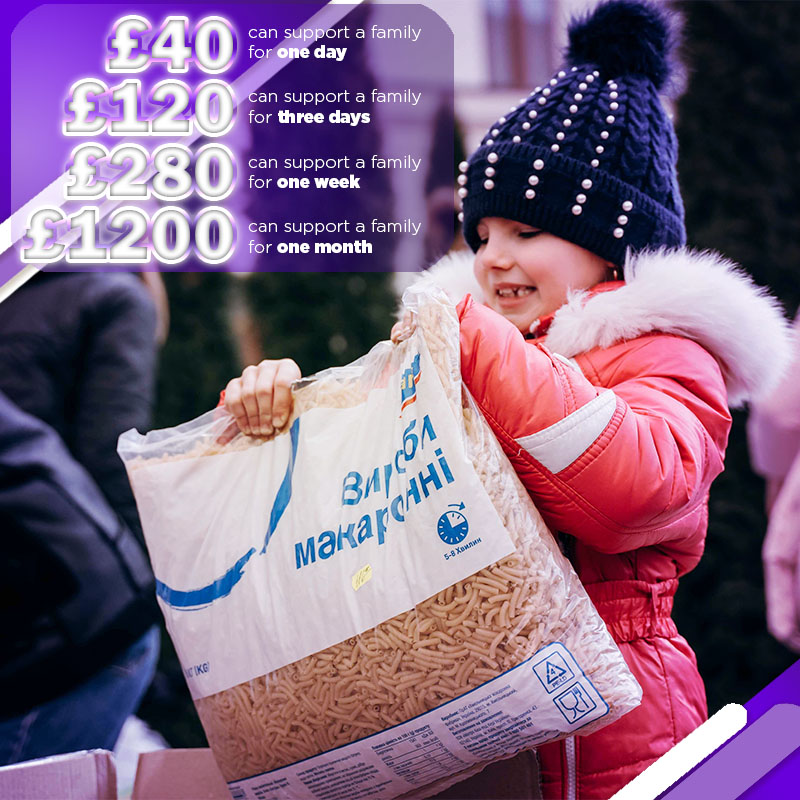 Please support the people in Ukraine with a Gift of Faith.
This Gift of Faith helps to provide refugees fleeing the war in Ukraine with emergency aid including food, clothes and safe shelter.
DONATE