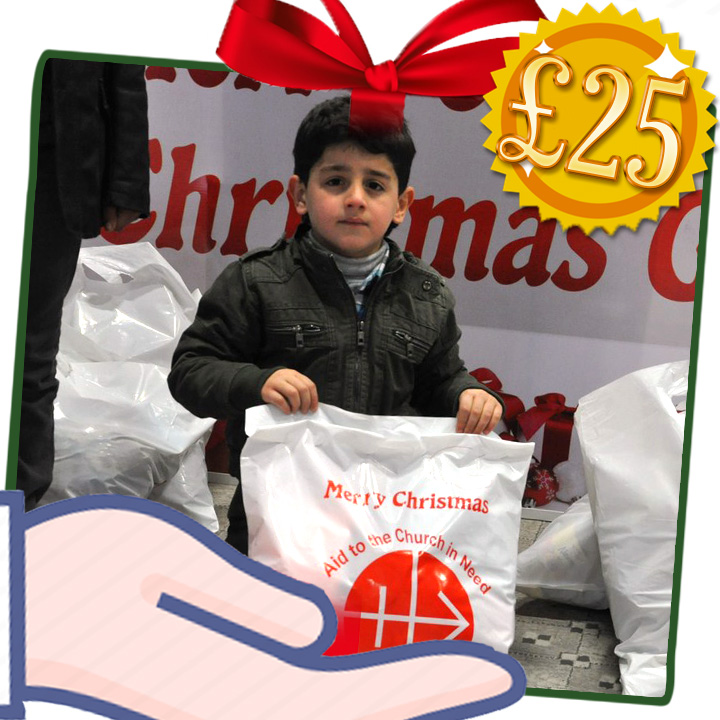 Gifts of Faith
CHRISTMAS PARCEL
Aid to the Church in Need is providing Christmas parcels for children who have been displaced and traumatised by the war in Syria, so they too can celebrate Our Lord's birth – thanks to the generosity of our friends and benefactors.
ACN's Project Coordinator, Fr Halemba explains,
"These gifts will make families and children very happy and remind them they are not forgotten by other Christians in the world".
It is always wonderful to see their little faces light up as they receive their Christmas parcels filled with warm clothes, shoes, sweets, toys and other essentials.