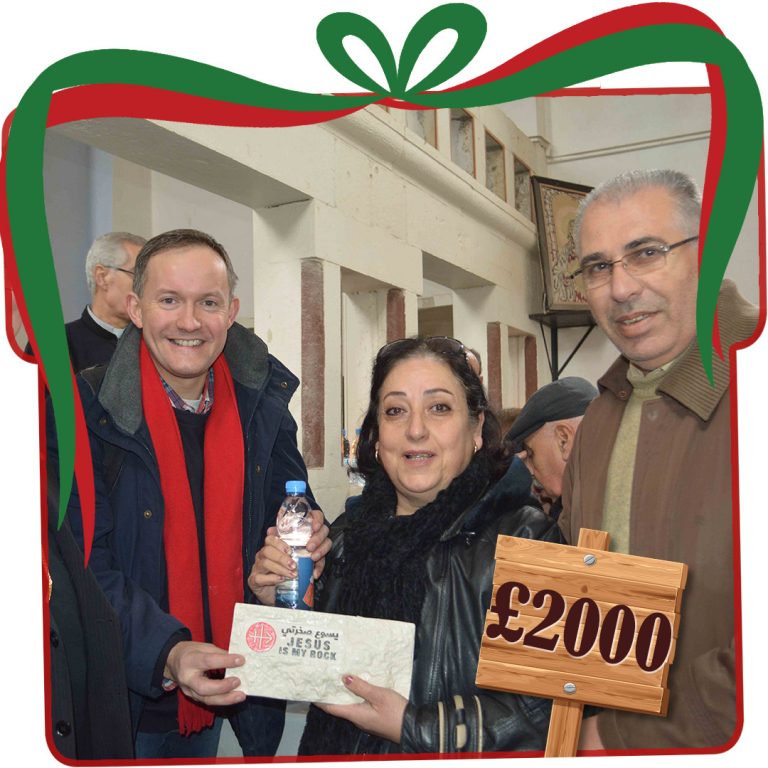 Gifts of Faith
HELP IRAQIS AND SYRIANS TO RETURN HOME
Please let us know if your Parish will take up the challenge of Our Christmas Parish Appeal and help Iraqi and Syrian Christian families return home? If you want to be a part of this, we can send you fundraising materials. Please email [email protected] for further details on this Appeal.
On Iraq's Nineveh Plains, Chaldean Father Thabet Habib Youssef, pastor of the Church of St Addai in the Christian town of Karemles is helping to oversee the repair and reconstruction of homes and Church properties.
Since Karemles was liberated by the Iraqi army in 2016, Father Thabet and his team have restored the Sanctuary of St Barbara, the first Christian church in Iraq.
"Rebuilding the church is important, it reassures people, because they know they have a place to go and find help. It encourages them to come back",
says Father Thabet.
So far, ACN has helped them to rebuild more than 382 homes and 3 churches but there is still more to do, as more and more families want to return home.
Your kind gift of £2,000 could contribute towards the cost of rebuilding or repairing a bomb-damaged home for a displaced Christian family in Iraq or Syria.