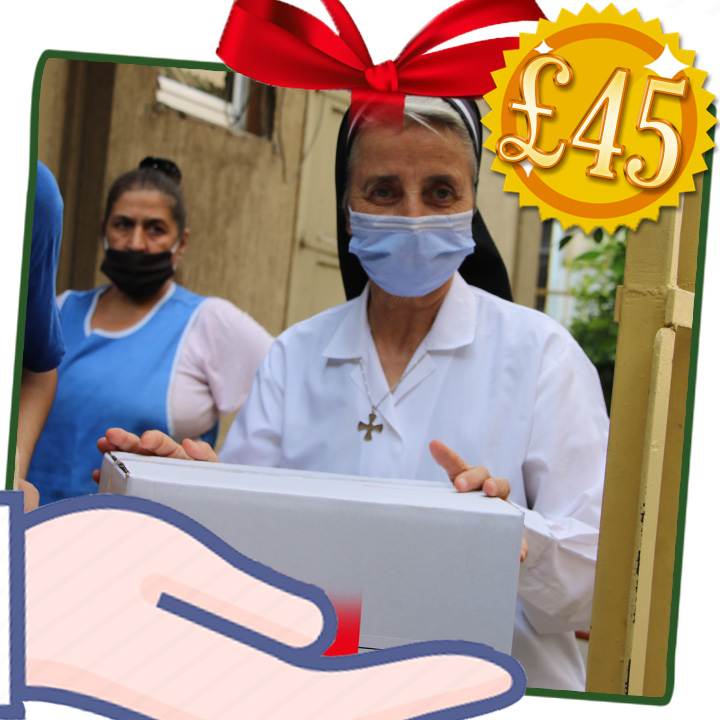 Gifts of Faith
GIVE A FOOD BOX
A food box for a needy family
ACN is literally responding to the prayer, 'Give us this day our daily bread' by providing life-giving food boxes to thousands of hungry and destitute families in Lebanon, Syria, Brazil and Pakistan. Each family food box contains basics such as lentils and beans, canned items and cooking oil.
ACN's partner in Brazil, Sister Beatriz, says:
"People are hungry and almost all of them cry with emotion. We believe this kind of initiative brings people together and that they can feel what the love of Christ really is".
Your gift could help provide a food box, which is a vital lifeline to a family in great need.