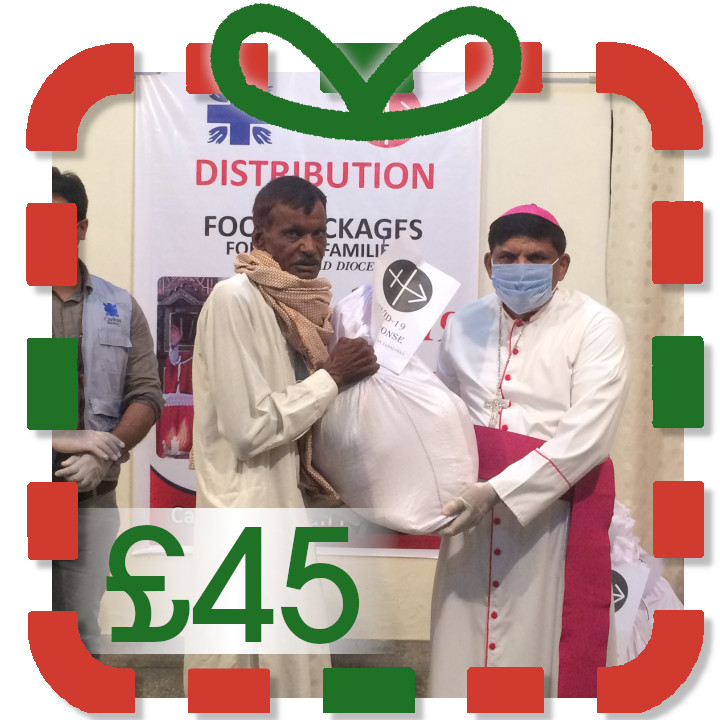 Gifts of Faith
GIVE A FOOD BOX
With over half of Lebanon's population now living below the poverty line, many more people in Beirut are depending on ACN's project partners for life-saving food boxes. Each family food box contains basics such as lentils, beans, canned items and cooking oil.
In the Valley of Christians near Homs, Syria's most devastated city, ACN is supporting the faithful there with essential emergency aid including food baskets through our church partners at St Peter's Centre.
Food baskets include things like:
10kg rice
5kg wheat
800g tomato paste
5 litres of cooking oil
4 cans of fish
6kg beans
5kg sugar
5 packs of cheese
4 packages of chicken
Could you provide a life-saving food basket for one or more families this Christmas and give them the strength and courage to rebuild their lives?