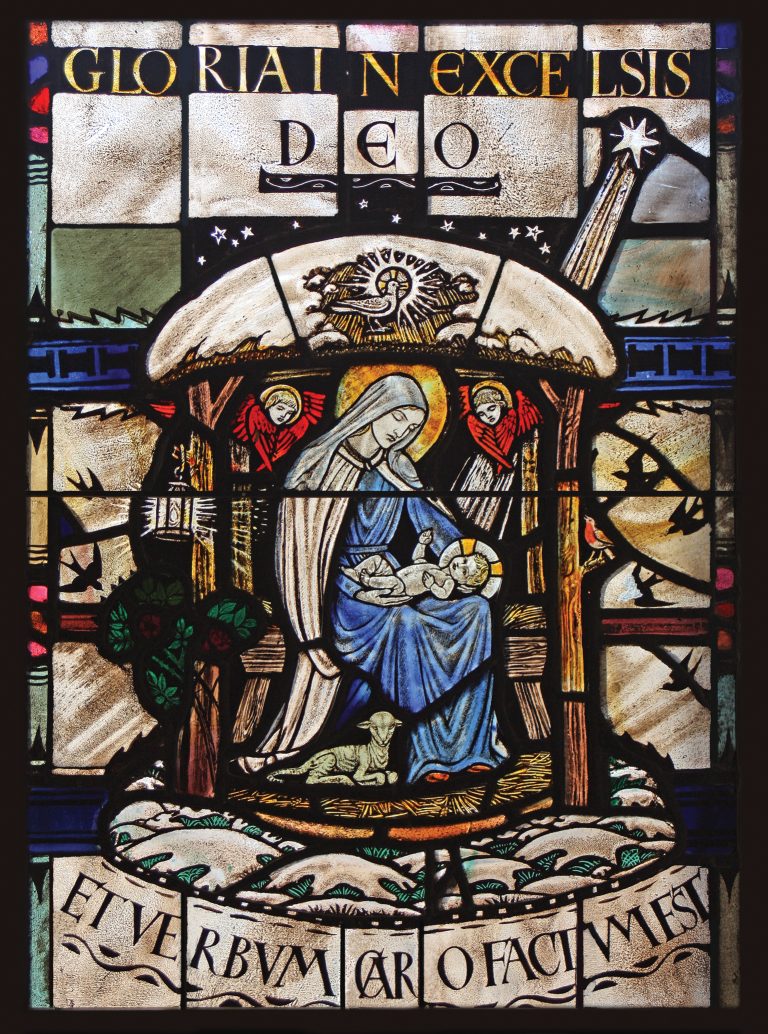 Gloria in Excelsis Deo
Out of stock
'Glory to God in the Highest'. This beautiful card, rejoicing that 'The Word was made flesh' is a detail from a stained glass window, by Mary Rope, in the Carmelite Monastery, Quidenham, Norfolk – the former home of noted art critic, Sister Wendy Beckett (RIP) who lived out her life there, settling in the grounds of the Monastery in 1970 until her death on Boxing Day 2018.
© Photographer: John Salmon.
17cm x 12.5cm (6¾" x 5")
Pack of 10 cards
Greeting inside reads: 'Wishing you the Peace and Blessings of Christmas'
This card is available for overprinting with your own details. Please call us on 020 8642 8668 or email: [email protected] for more information.