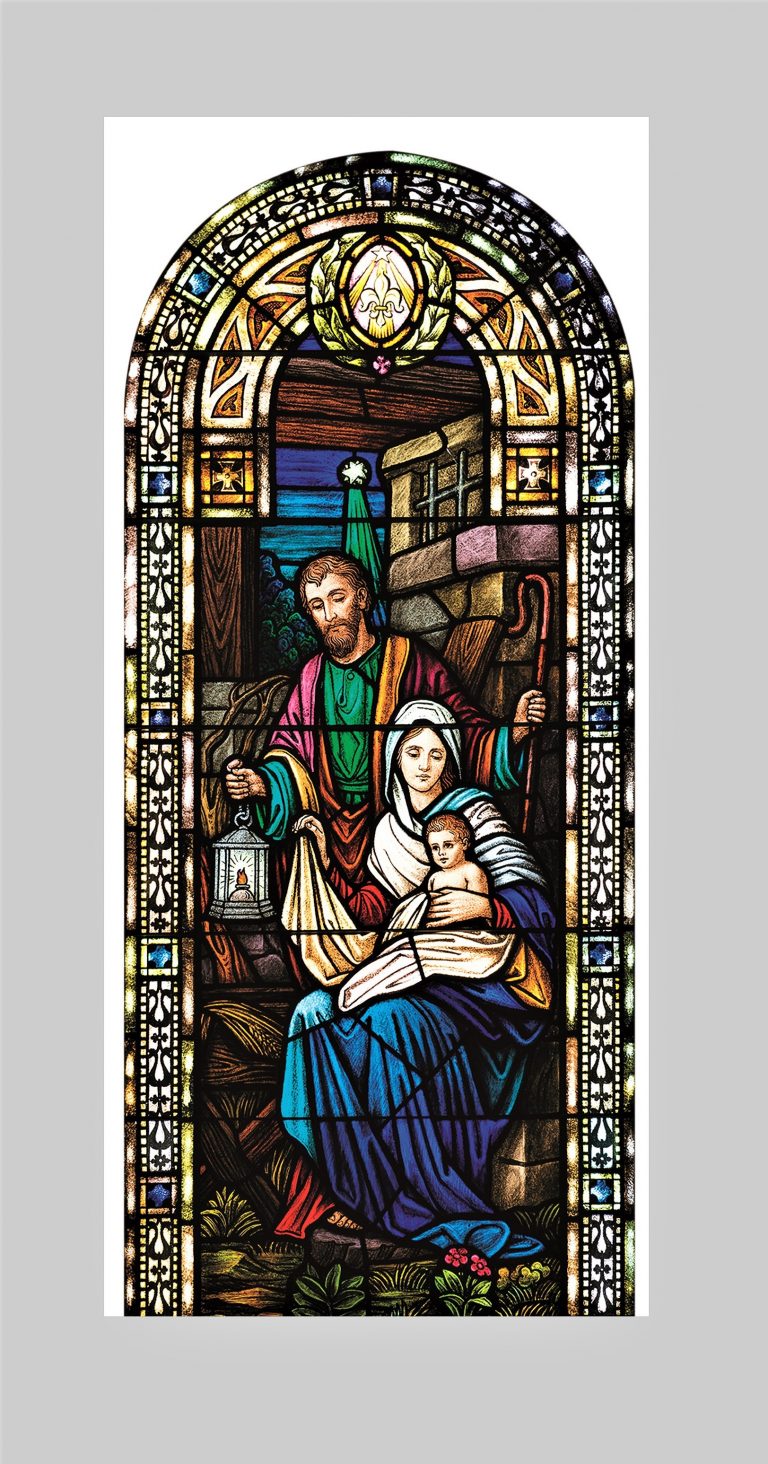 Joseph shines the lantern while lovingly protecting Mary and the infant Jesus in the stable. Up above the star shines down announcing the birth of baby Jesus in this stained glass image.                              © Getty Images
Greeting inside the card reads, "Wishing you the Peace and Blessings of Christmas"
Overprinting is available on this card. To place your order for overprinted cards or any enquiries please call 020 8642 8668
Last date for overprinting 23rd November.
Pack of 10
19.5cm x 8.5cm (7¾" x 3¼")