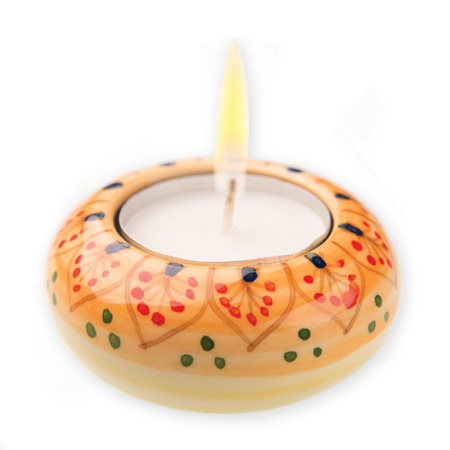 Holy Land: Ceramic Tealight Holder
Out of stock
Awaiting delivery - please check back soon.
Hand-painted by students at the Salesian Artistic Centre in Bethlehem, this delightful decorated candle holder comes complete with a tealight candle. The centre, in the spirit of Don Bosco, trains disadvantaged people in local handicraft traditions.
Your purchase is a tangible sign of solidarity with the faithful in the Holy Land who, despite hardships and obstacles, strive to witness to Christ's message of love.
2.5cm x 6.5cm diameter (1" x 2½" diameter)