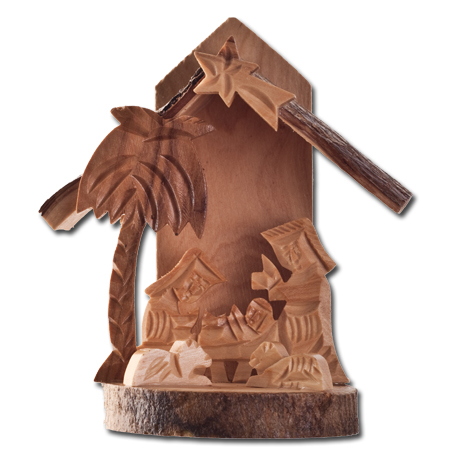 Holy Land: Olive wood Grotto
£7.99
Out of stock
Decorate your home this Christmas with our new crib, depicting the birth of Christ in a simple grotto.
The grotto, rough-hewn from olive wood with the bark intact by Christian families in Bethlehem, is a symbolic link with the faithful who you are helping in the town of Christ's birth.
Your purchase is a tangible sign of solidarity with the faithful in the Holy Land who, despite hardships and obstacles, strive to witness to Christ's message of love.
9.5cm x 8.5cm x 5.5cm (3¾" x 3¼" x 2¼")