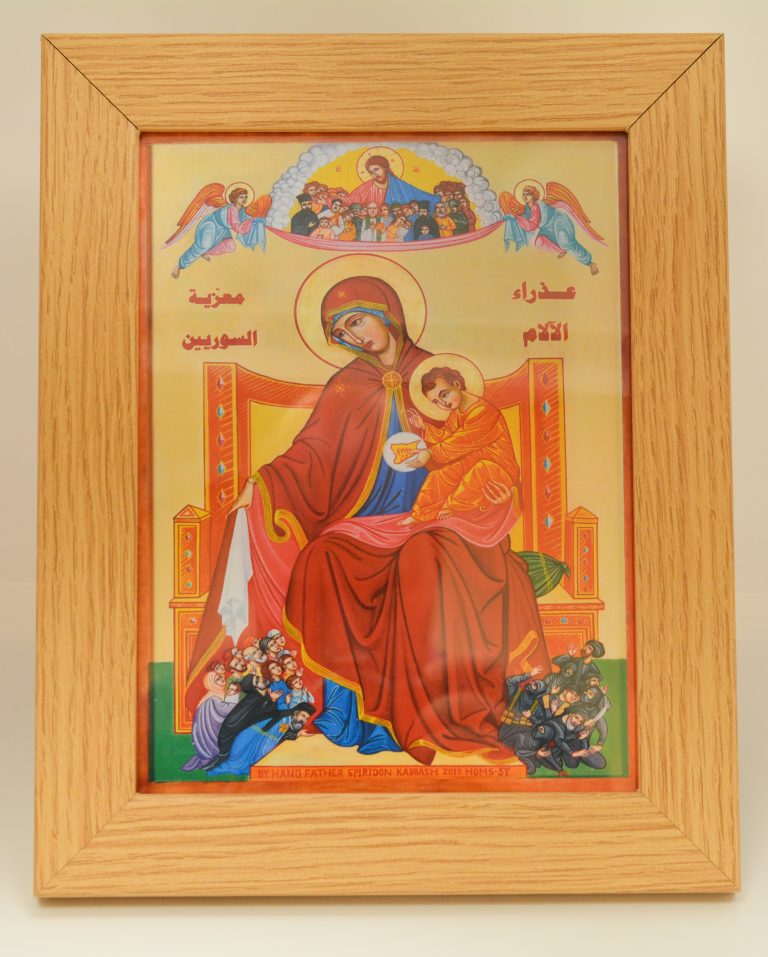 Our Lady of Sorrows – Framed Picture and Free prayer card
£15.00
Out of stock
This picture is a copy of the original Icon that was painted by Greek Orthodox priest Father Spiradon Kabbash. The original was blessed by Pope Francis and has travelled to each of Syria's 34 dioceses.
Father Kabbash said he had designed the Icon as a message of hope. He says: "We will send to many places in the world because they need consolation from God. The war is too heavy for the people."
Today by purchasing this picture YOU will be helping to support one of the projects ACN are supporting, including emergency food, shelter and pastoral support.