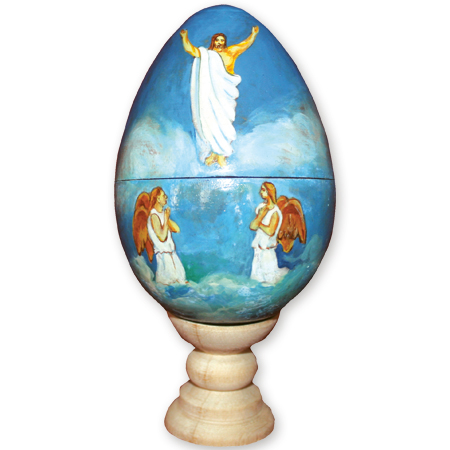 Resurrection with Angels – Armenian Hand-painted Egg and Stand
8 in stock
Why not give this beautiful, hand-crafted ornamental egg as the perfect Easter gift – or keep it as a treasured memento.
Each egg is hand-painted by young Armenian art students, under the supervision of professional artists, who teach the young people to paint and sculpt. By buying these unique eggs you will help to further their development and assure them a small income.
Comes boxed, including a sculpted Armenian beech stand.
Egg: 7cm x 5cm dia. (2¾" x 2¼" dia.)
Stand: 3.5cm x 3cm dia. (1¼" x 1¼" dia.) approx.