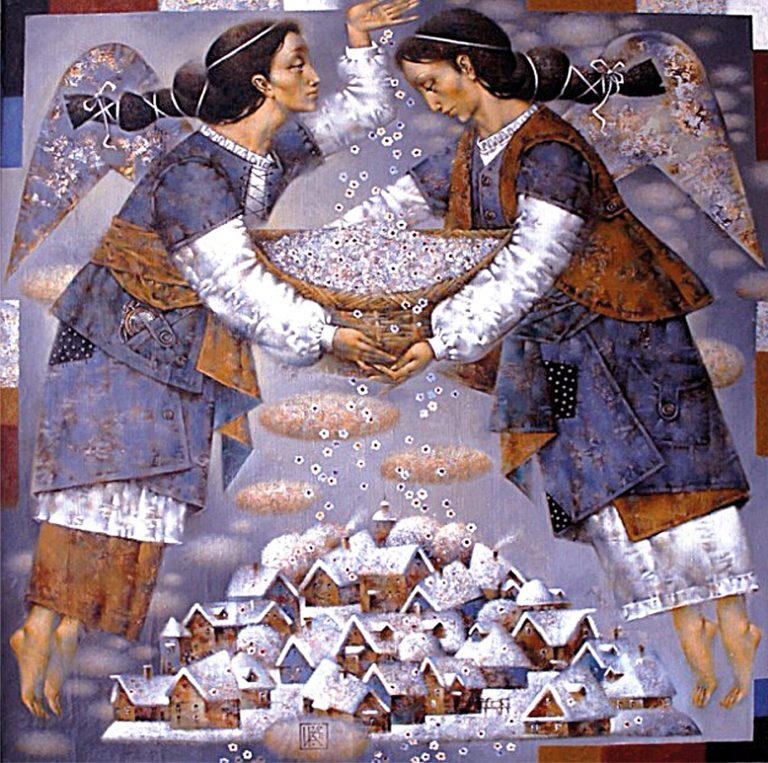 Snow Angels
£4.99
20 in stock
Exclusive to ACN, this strikingly unusual card celebrates the Feast of the Protection (1st October in the Eastern Orthodox church – Byzantine Rite) in thanks for the protection afforded to the faithful through the intercession of Our Blessed Lady. At her bidding, angels sprinkle down Christmas blessings.
Image by Russian artist Irina Kotova, used with permission.
© Irina Kotova.
14cm x 14cm (5½" x 5½")
Pack of 10 cards
Greeting inside reads: 'Wishing you the Peace and Blessings of Christmas'
This card is available for overprinting with your own details. Please call us on 020 8642 8668 or email: [email protected] for more information.