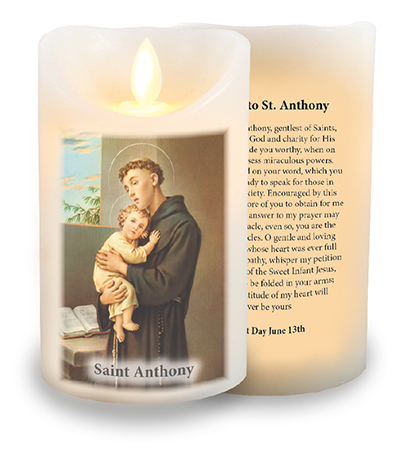 St Anthony wax-coated LED candle New!
£8.99
8 in stock
Pray to St Anthony with the help of this lovely wax-coated candle with imitation LED flickering flame.
With a timer of 6 hours on, 18 hours off, it is ideal for evening prayers, and you will be safe in the knowledge it will turn off automatically – even if you forget to do it!
12.5cm x 7.5cm (5" x 3")