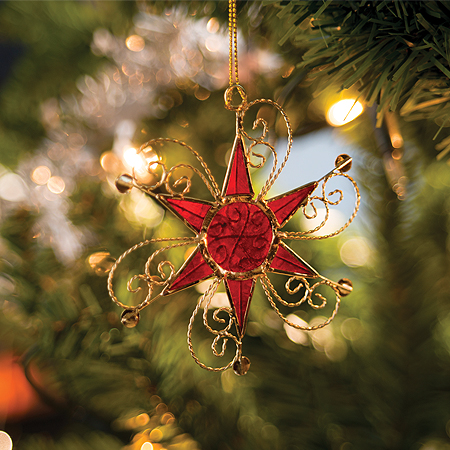 Swirl Star – Capiz Decoration
Out of stock
The Capiz shell, also known as the windowpane oyster, used to make these decorations is found around the coastline of the Philippines. The shells can be dyed, cut and set like stained glass creating beautiful decorations and ornaments.
The group that makes these Swirl Stars was set up by a Belgian nun in 1966 who believed that it was possible to "Fight Hunger through Work". It's mission is to organize marginalized communities and small producers to become self-reliant, to share knowledge, skills and resources in promoting livelihood, health and sustainable agriculture, and to create and market new products according to fair-trade standards.
9cm dia. (3½") approx.