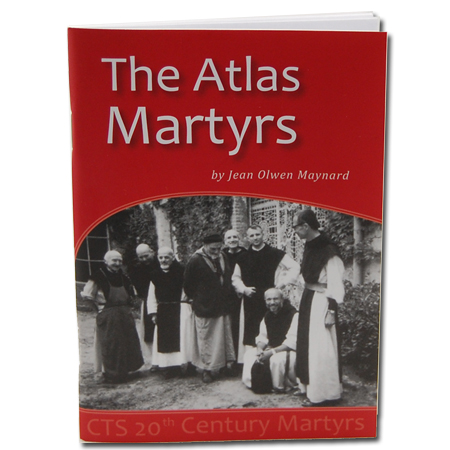 The Atlas Martyrs
Out of stock
This CTS publication tells the story of Christian de Chergé and his Cistercian community in the Atlas Mountains in Algeria.
For many long years they lived faithfully according to the monastic routine of work and prayer. During that time they nurtured a deepening dialogue with Islam and enjoyed a peaceful and fruitful co-existence with ordinary Algerian Muslims.
Faced with death at the hands of Islamist guerrillas, their loving confidence in God enabled them to respond with an understanding and forgiveness powerful enough to overcome the forces of evil.
The monks' story is movingly told in the award-winning film Of Gods and Men – buy the DVD here for just £10.99!
Paperback: 78 pages
15cm x 10.5cm (6" x 4¼")