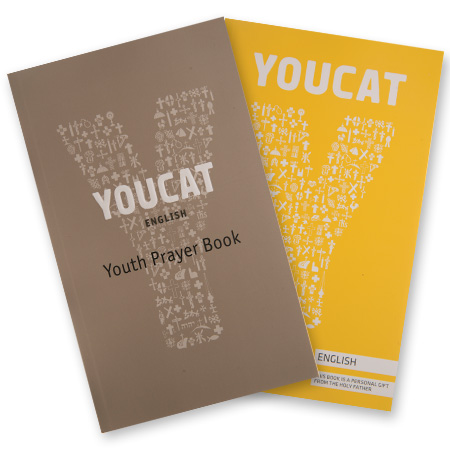 YOUCAT Youth Prayer Book
£7.95
Out of stock
With free YOUCAT catechism while stocks last
A special prayer book for young people from the team who created the bestselling YOUCAT Youth Catechism of the Catholic Church. Contains a two week prayer cycle and a collection of prayers on topics and concerns relevant to young adults and teenagers.
These prayers, old and new, are designed to guide and strengthen young people through the highs and lows of life and help in creating a life-long prayer path of friendship with God.
For each copy of the Youth Prayer book ordered, you will receive a FREE copy of the World Youth Day 2011 souvenir YOUCAT Catechism (while stocks last).
Paperback: 176 pages
Each book: 20.5cm x 12.5cm (8" x 5")