Go to Mass for Someone Who Can't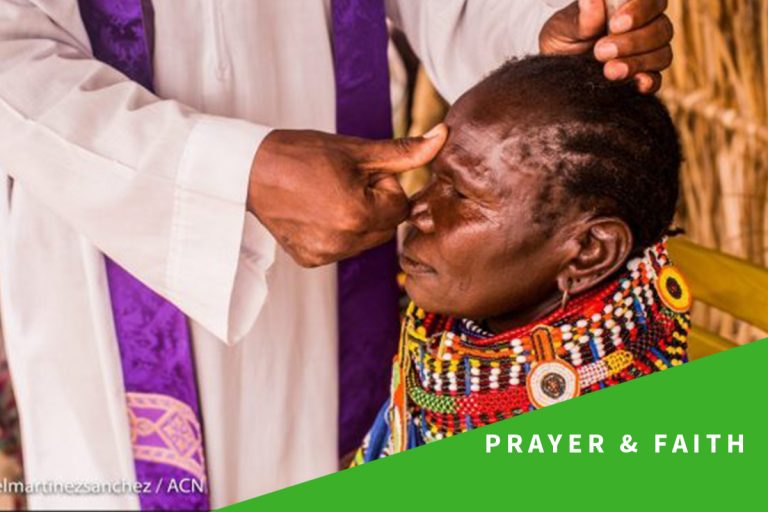 Will you go to one extra Mass and offer it for a persecuted Christian?
There is nothing so great, as the Eucharist! Put all the good works in the world against one good Communion; they will be like a grain of dust beside a mountain." – St John Vianney
Aid to the Church in Need is asking every Catholic to make the small sacrifice of going to one extra Mass to pray for one of the 200 million Christians who are facing the threat of persecution for their faith and even risking death to receive Jesus in The Eucharist. It is time for us to re-discover that "most powerful force in human history is prayer joined to sacrifice." – St Pope John Paul II.
Imagine the immense power of our prayers offered for our persecuted brothers and sisters in the Body of Christ, imagine how we can renew our faith in the power of the Eucharist which where "violence is transformed into love, and death into life …" – Pope Benedict XVI.
This simple campaign is about interceding for those suffering injustice, assault, kidnap, forced conversion, torture and death and answering Pope Francis' call to pray for the persecuted when he reminded us that, "Today there are more [martyrs] than in the first ages – but the media says nothing about them, because it's not news."
MAKE A MASS OFFERING
You can support priests bringing Christ to the faithful by offering a Mass.
How to Get Involved
Go to a Mass you wouldn't normally go to. If you already go on Sundays go to an extra Mass in the week. If you don't go on a Sunday, go then.
Offer the Mass for all persecuted Christians/a particular person being persecuted/a country e.g. North Korea, Syria, Nigeria etc.
Share your #Go2Mass post – Take a selfie outside the Church and share your post using #Go2Mass
Bring hope to the persecuted Church with trust in the transforming love of Jesus, which through the Eucharist is an "intimate explosion of good conquering evil [that] can then trigger off the series of transformations that little by little will change the world." Be part of this wave of prayer and make the 'Go to Mass for Someone Who Can't' the real news of Jesus' victory of love over hate.
RELATED resources