Educational and prayerful tools for children and teachers to use together. Perfect for schools, parishes, youth groups and families.
Welcome to our Lent Resource page!
Thank you for using ACN's Stations of the Cross in your school, parish or home this Lent!
These Stations will help children and young people to reflect on Jesus' Passion, but also give them an opportunity to pray for those around the world who face discrimination and persecution for their faith. The prayers offered by your pupils and their families will mean so much to those who are suffering in our world today.
Feel free to use as much or as little of the information presented with your students or children. We recognise that some of the stories and photos may be difficult for very young children to understand, but we've made every effort to create age-appropriate resources for you to use.
Alongside the copy of the stations, there is also a PowerPoint presentation available. If you wish to print out the images, you can simply print the slides as a full page by clicking; File>Print>Print all Slides>Full page slides>Print one sided.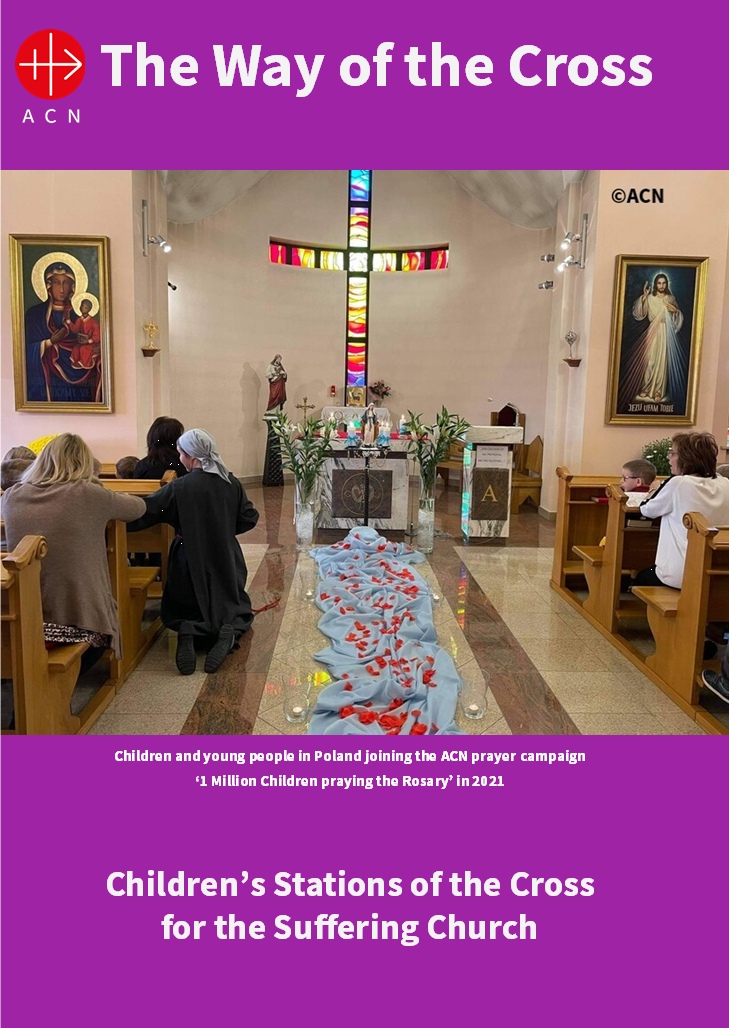 Please find the Teacher's Notes for the Stations here.
Please find the PowerPoint for the Stations here.
Along with The Way of the Cross, we also have an additional activity to go along with this – The Stations of the Cross School Pilgrimage. This is a chance for staff and students to take a deeper look at the stories of the stations. Full details in our teacher's notes below.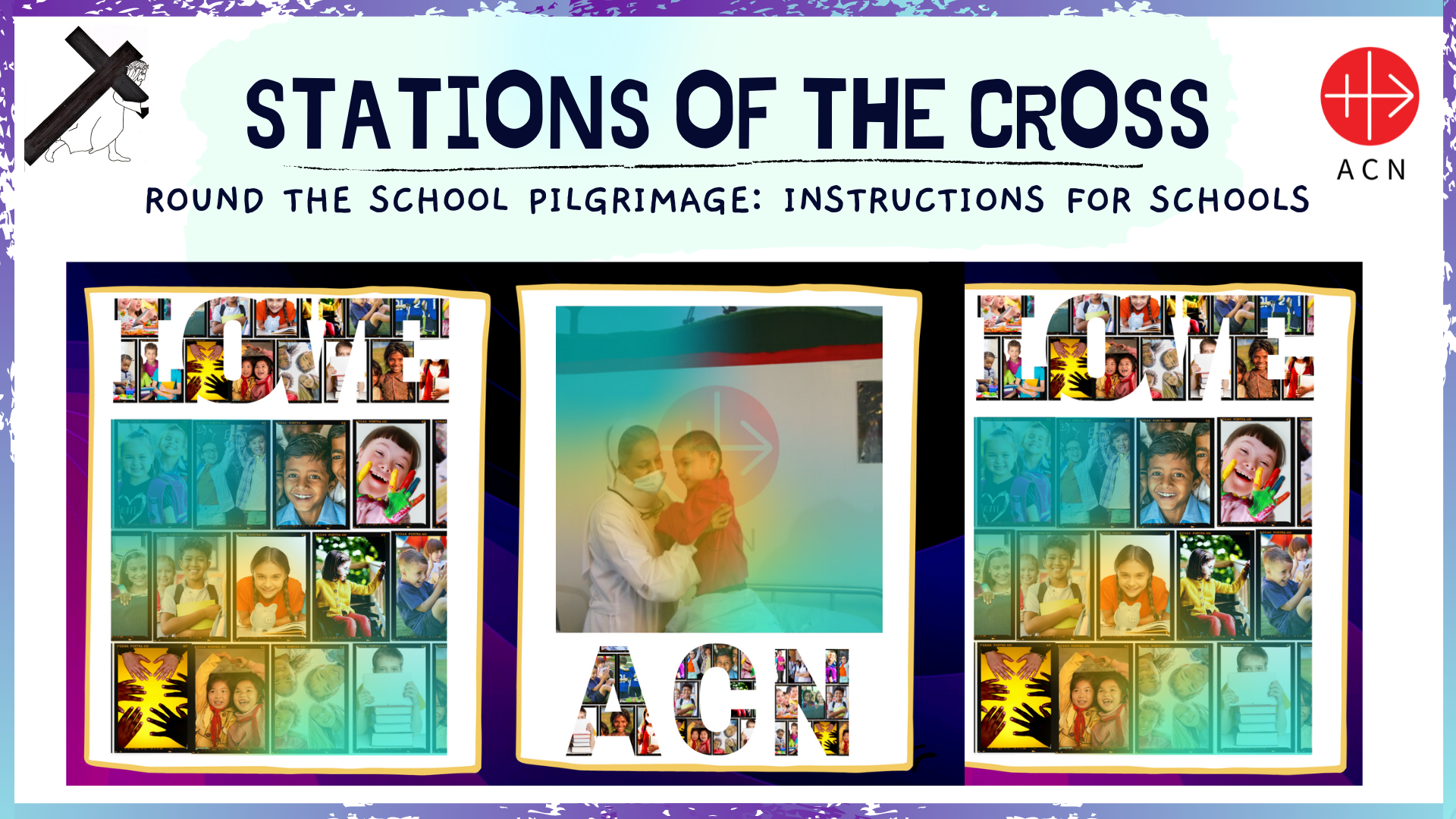 Please find the Teacher's Guide to the Stations Pilgrimage here.
There is also a guide to using our Child's Bible Project for Lent. There are videos available with Bible readings and reflections, along with activities to guide children through Holy Week.
If you are fundraising for ACN during Lent (thank you so much for this!), there is a list of suggestions for fundraisers, along with Sponsorship forms for students and registration forms for teachers.
Please find the Lent Ideas here.
Please find the 2023 Registration and Sponsorship Forms here.
Thank you for your support this Lent – please contact the Schools team at [email protected] for any advice or guidance you may need.
We hope you enjoy using ACN's Resources for Lent!