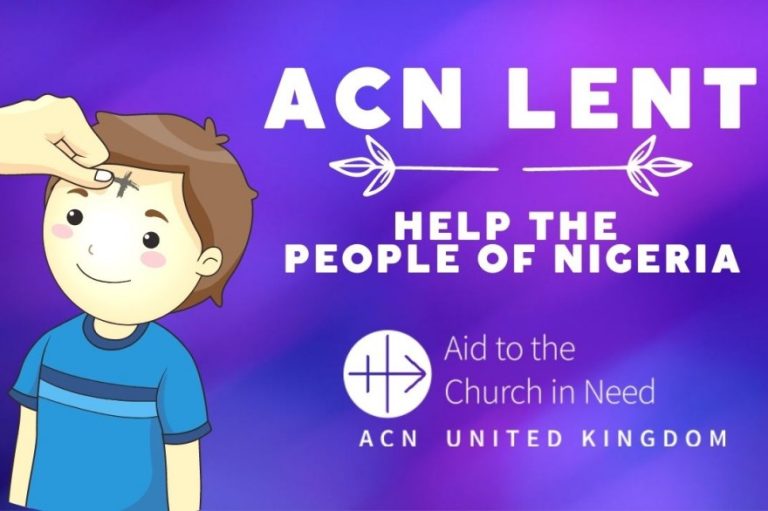 PRIMARY AND CHILDREN'S LITURGY GROUPS
This Lent, Aid to the Church in Need (ACN) is asking your school, parish, family or youth group to help us support the people of Nigeria.
Through these engaging resources, written by former RE Adviser Tony Gorton, pupils and the young will develop an understanding of the situation in Nigeria in an age-appropriate and curriculum-relevant way. By using the materials provided for this year's 'Nigeria Lent Campaign 2023', school leaders will be able to provide evidence to support the following sections of the Catholic Self-Evaluation Document (CSED). You can find the references on the supporting notes. The resources comprise:
ACN Introduction – Nigeria Lent Campaign 2023
Part Two: Collective Worship Template
Part Three: Additional Resources/Fundraising Ideas
Please help ACN look after the millions of Christians who have fled their homelands in search of security in miserable IDP camps. With your school's donations ACN will:
• Build peace through interreligious dialogue and formation
• Care for the victims of violence
• Strengthen the Church in its outreach
• Support 'Prayer for Peace, Healing and Forgiveness'.
PRESENTATION
SUPPORTING NOTES
Additional Resource:
Let the friendly characters 'Len and Ted' guide your children through Lent with this interactive, multimedia resource from ACN. There is a slide for every school day of Lent and an accompanying activity. With detailed Lesson and Learning Plans (referenced to the This is Our Faith Curriculum), teachers, catechists, parents and youth leaders have everything they need to ensure Lent is engaging, informative, relevant and prayerful. For the PowerPoint version of the presentation please contact [email protected].