Back to School: Literacy and Lebanon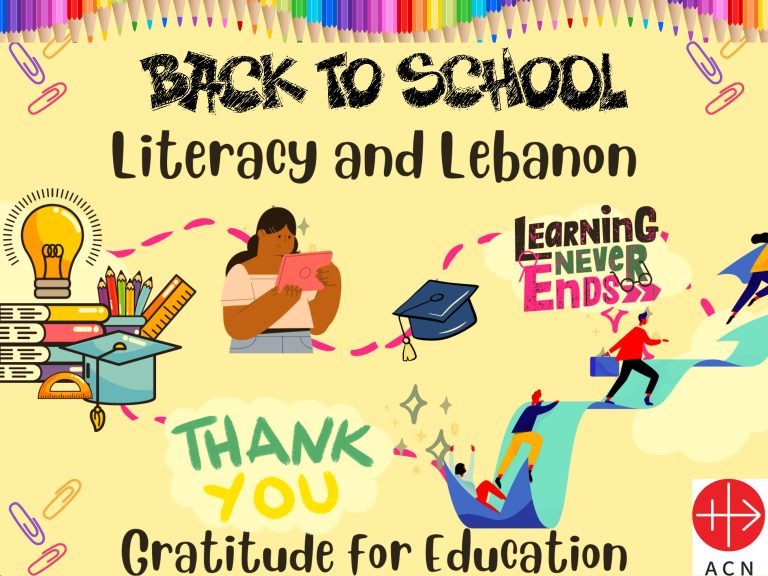 ACN Projects: Aid for schools and hospitals in Lebanon
This resource is about celebrating education. Students are invited to see literacy as a gift and consider what life would be like without it.
After a fun starter activity for which being able to read is necessary, they are introduced to the situation of young people their age in Lebanon. Students learn about the economic crisis, how it effects whole families and why supporting schools and hospitals is so important for whole generations.
The infographic explains how ACN has already helped those suffering in Lebanon and why we hope to continue to do so. This resource can be used in an RE lesson, assembly or as part of a PSHE course.
Themes: education, faith in action, vocation, loving others, Catholic Social Teaching, gratitude and charity.
STARTER
PowerPoint Presentation
Compressed in ZIP file
PRESENTATION
PowerPoint Presentation
Compressed in ZIP file
This resource is referenced to the proposed new Religious Education Curriculum Directory.
For all new resources, the presentations are in Canva, but they can be downloaded as PowerPoint or Google Slide presentations. If you have any questions please contact: [email protected]
Video From ACN UK National Director