Prayer for peace in Syria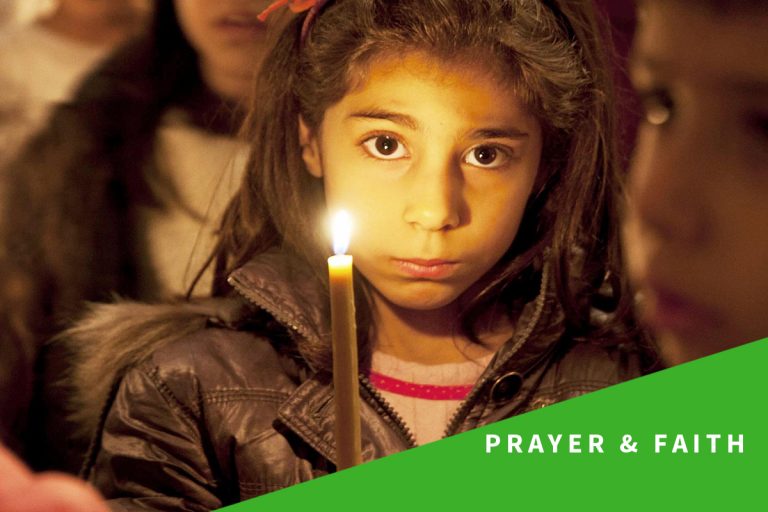 Prayer is the spiritual bond which unites us in faith, love and solidarity with persecuted and suffering Christians around the world.
We hope you will join us at this time, as well as following your own observances at the morning and evening prayers, as we pray for the intentions of friends, family, beneficiaries and benefactors of Aid to the Church in Need.
Please join us in praying for Our brothers and sisters in Syria.
Hear the cries of the people of Syria,
Comfort those who suffer violence,