Red Wednesday Resources (Secondary)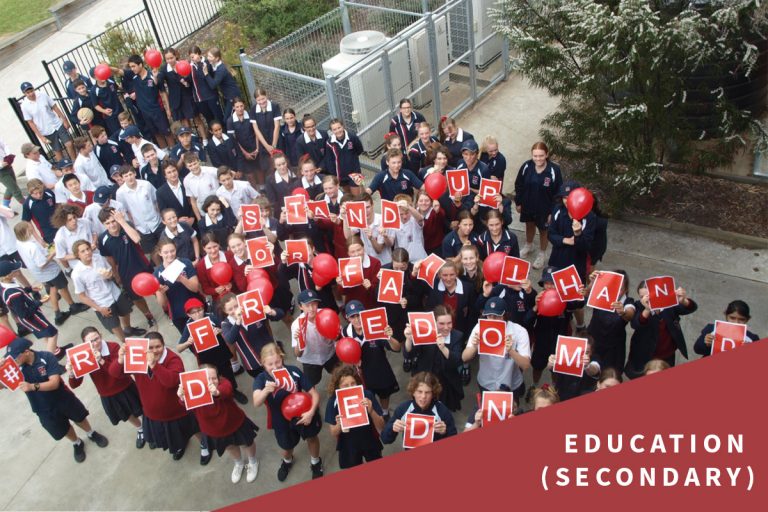 Thank you for choosing to share our #RedWednesday resources.
Feel free to use as much or as little of the information presented as you wish.
New for 2020: Our Pre #RedWednesday Secondary School Assembly
Our #RedWednesday Secondary School assembly is ideal for you to use in the run up to 2020's #RedWednesday on 25th November. Hosted by our very own ACN team, it is full of information and personal stories to help your students understand the issue of religious persecution and the #RedWednesday message.
Please find the Teacher's Notes here for this assembly here.
Please get in touch with us at [email protected] to find out more about how your school can get involved or to let us know about your plans. Our Schools' Team is full of ideas for activities, challenges and innovative fundraising tips, and they would love to hear from you.
What To Do Next!
Once you've shared our #RedWednesday Assembly with your students, you may like to try the following activities before, or on, the day itself.
For more information on each of these resources, just follow the link below that best fits your situation. You'll find them carefully tailored to help you make the most of what we've got to offer!
OTHER DOWNLOADS AND RESOURCES FOR RED WED:
Why not explore some of our past #RedWednesday activities?
Student Led RedWednesday Secondary Assembly

Inspired by our assembly? Why not run your own?

How To: Student Led Assembly

Notes to help you run your Student Led Assembly

Postcard Activity: Send a Message to Someone in Need

Notes & Activity