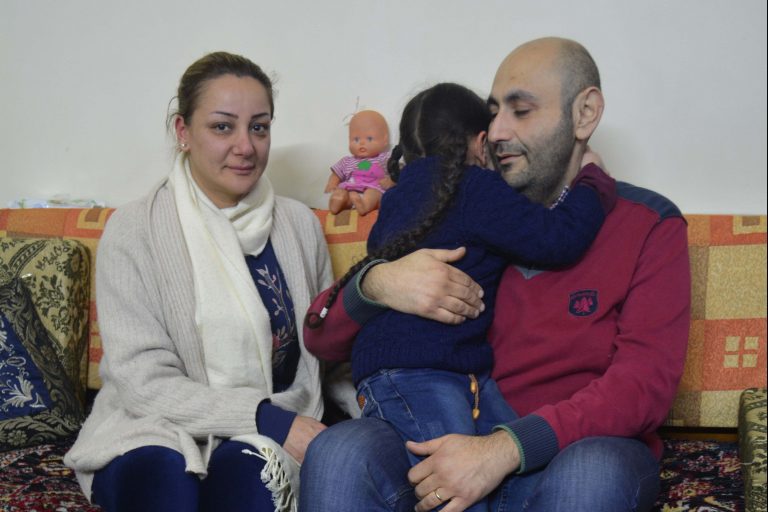 Antoine is a father-of-three, living in Aleppo, Syria.
One morning, Antoine arrived at work only to be kidnapped by the Jihadi militants who had seized the factory as part of their takeover of east Aleppo. They put a knife to Antoine's throat and a gun to his head and told him to abandon his faith.
Determined to stay alive for the sake of his wife, Georgette, and three young daughters, Antoine's pact with God was to outwardly behave as a Muslim while secretly keeping his Christian faith. Antoine received a visit from a Daesh 'Prince' who told him to prepare for a special mission – to be a suicide bomber.
With Antoine in the factory, where he was confined, was a British convert to militant Islam whose job was to persuade him to do the deed.
Praying for deliverance, Antoine said that early one morning, while semi-conscious, he felt a tap on his shoulder from Our Lady; she was telling him to escape. Everyone in the building was at prayer and – seizing his moment – Antoine tiptoed to the main door. To his amazement, the chains and lock slipped open, the door swung wide, and he stepped out.
He hauled himself over a high wall, ran through the high-security barrier between east and west Aleppo, and made his way to a relative's house.
There, he was re-united with his wife, Georgette, and daughters – Gezel, aged four, Eleanor, three, and two-year old Roula.
What will you do?