christmas with Aid to the church in need
Celebrate this special time of the year with selection of new cards, books, music and gifts to celebrate and nurture your faith this Christmas.
PRODUCTS BY CATEGORY
Your kind purchases and gifts of faith will help bring Christ's hope and consolation to the faithful around the world
GIFT OF THE WEEK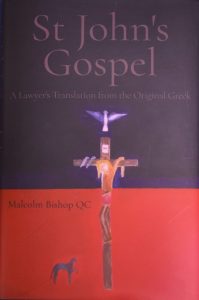 St John's Gospel – A Lawyer's Translation from the Original Greek
This could make the perfect gift for someone you know! St John's Gospel is a completely new, contemporary English translation of John's Gospel based on the original Greek. Historically John's Gospel has arguably been the most compelling and influential of the four gospels. It tells us many things about Jesus that cannot be found in Matthew, Mark or Luke. Click here for more.