christmas with Aid to the church in need
Celebrate this special time of the year with selection of new cards, books, music and gifts to celebrate and nurture your faith this Christmas.
PRODUCTS BY CATEGORY
Your kind purchases and gifts of faith will help bring Christ's hope and consolation to the faithful around the world
gift of the week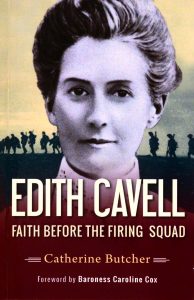 Catherine Butcher tells the story of Edith Louisa Cavell, a British nurse who helped some 200 Allied soldiers escape from German-occupied Belgium during the First World War, for which she was arrested and sentenced to death. A woman of profound faith, she told her chaplain, on the night before her execution, "Standing as I do in view of God and eternity, I realise that patriotism is not enough. I must have no hatred or bitterness towards anyone". Click here for more.