Blog
Welcome to the ACN blog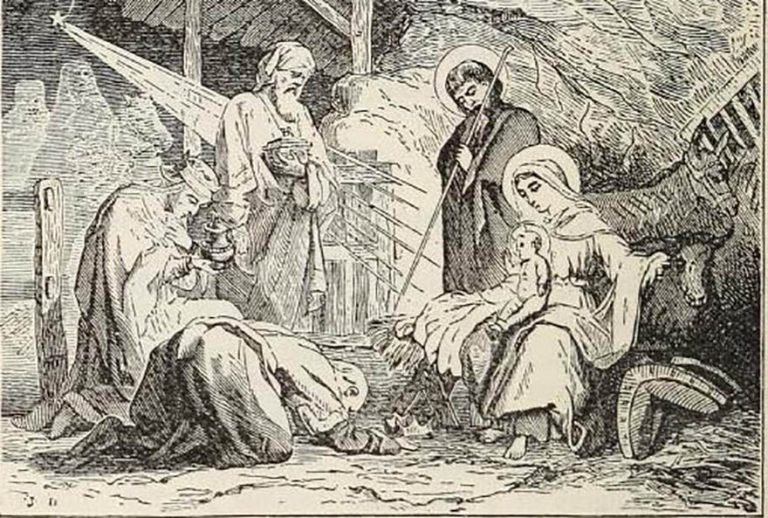 ACN Scotland's Administrator – Joe Wallace's Blog – 6 January 2017
Firstly, on behalf of Head of Operations (Scotland) Lorraine McMahon and myself I would like to wish you all a very happy New Year – we hope 2017 brings true peace, happiness and health for you and your families. In my last blog I took the opportunity to introduce myself after starting my role as Administrative Officer in Scotland on December 12. continue reading.
I make no secret of the fact that the best present Santa brought me was an early one – landing the job with ACN in Motherwell is the gift that will keep on giving the whole year round. Do you get the impression I am excited about my new role???
Last month I highlighted the speed in which my life has changed – little was I to know that things would be cranked up a notch or two in January. After enjoying a wonderful Christmas and New Year Lorraine and I wasted no time in putting our strategy for 2017 into place.
We were in the office on Tuesday, January 3 – which was a public holiday in Scotland and we were the only people in the Dalziel Building where we are based in Motherwell. We wanted to hit the ground running and I am delighted with how things are progressing.
Next week is shaping up to be extremely busy. On Monday Lorraine and I will meet with our Area Secretaries in Stirling and we will set out our strategy for 2017.
Our Area Secretaries and Parish Representatives are real unsung heroes – they are our foot soldiers out there in our parishes, giving talks, making appeals, handing out literature and educating parishioners on the wonderful work being done by ACN.
On Thursday Lorraine and I will board the train for Carlisle and meet up with our colleagues in the North-west of England office, Caroline Hull and Catherine Hanley.
We will have a general brainstorming session, set out our agendas for 2017, look back on what we achieved in 2016 and discuss ways in which we can grow on our outstanding success from last year.
On Friday I meet with ACN's link bishop, Bishop John Keenan of the Diocese of Paisley. Bishop John has been a long-time supporter of ACN and I am hoping to utilise his warmth and wonderful personality to raise our profile further in the media. I know Bishop John personally and even though he has had an extremely busy Christmas period he has kindly granted me this meeting – thanks so much Bishop John!
Part of my remit is to raise awareness of the wonderful work being done by our charity. I have been making major inroads increasing our profile on social media – our twitter numbers alone are up by more than 100 in the short time I have been here – please help us continue our growth by following us on twitter and facebook. The only danger is I fear I am driving Lorraine mad with my enthusiasm to increase our facebook and twitter numbers!
In the UK we are still experiencing difficult times on an economic basis but the generosity of our benefactors has been truly overwhelming.
We can't thank you enough and it is heartwarming to know you are all determined to help our persecuted brothers and sisters in Christ throughout the world.
Along with your donations it is so reassuring to know you are keeping persecuted Christians in your prayers – and remember that by helping others you will also be helping yourself spiritually.
God bless,
Joe Wallace
Twitter: ACN_Scotland  Facebook: ACN Scotland
The Epiphany of the Lord: Reflections on Saints this week,  6th January 2017
When they saw the star, they rejoiced exceedingly with great joy; and going into the house they saw the child with Mary his mother, and they fell down and worshiped him. Then, opening their treasures, they offered him gifts, gold and frankincense and myrrh. – Matthew 2:10-11
The feast of the Epiphany is the celebration of a threefold "manifestation" of Jesus Christ's divinity to all mankind.
The first manifestation was a when a miraculous star revealed his birth to the kings of the East that enabled them to travel to Bethlehem in the Middle East.
The Epiphany is also as stated in Matthew 3:16-17: "the Spirit of God descending like a dove, and alighting on him; and lo, a voice from heaven, saying, 'This is my beloved Son, with whom I am well pleased'" during Christ's baptism in the river Jordan. And finally, Jesus performed the miracle of changing water into wine at the wedding feast at Cana and thereby "manifested his glory; and his disciples believed in him." [John 2:11]
ACN providing aid to displaced Christians in the Middle East
ACN works to enable Christians remain in the Middle East – the Cradle of Christianity.
The charity has a dual role in assisting the Church in its pastoral role and also in providing emergency aid to refugees, especially to those displaced Christians who are in great need in the Middle East. Such an example of the practical help by ACN for those persecuted and suffering for their Christian faith is seen in the Church-run emergency feeding programme "Table of Saint John the Merciful", that helps Christian Syrian refugees and other needy people.
The Magi and the Epiphany
The Catechism of the Catholic Church states that "great feast of the Epiphany celebrates the adoration of Jesus by the wise men – the magi – from the East… who welcome the good news of salvation through the Incarnation."
These three men followed "the messianic light of the star of David" that led them to "the one who will be king of the nations". This sign was an invitation and they duly accepted and in so doing, this star demonstrates that all people are invited to "discover Jesus and worship him as Son of God and Saviour of the world". They represent the gentiles – those who are not Jewish as they are not the descendants of Abraham – but who are also equally worthy of God's love: "the Epiphany is the manifestation of Jesus as Messiah of Israel, Son of God and Saviour of the world."
The Prince of Peace in His crib as photographed above has been sent to ACN by the Franciscans Sisters of the Immaculate. Their invitation was for families to "bring the joy of the nativity scene into their homes this Christmas and their celebrations as a Christ-centred belief." View the blog about the Franciscans Sisters of the Immaculate
Pope Benedict speaking to young people in 2005 referred to the continuous obligation placed upon the magi after they had journeyed on from Bethlehem. After more than 2,000 years the joy of this challenge still extends to all the faithful. Benedict XVI said: "The magi will no longer ask: How can this serve me? Instead, they will have to ask: How can I serve God's presence in the world? They must learn to lose their life and in this way to find it. Having left Jerusalem behind, they must not deviate from the path marked out by the true king, as they follow Jesus."
Thus, they returned home, but they did so as changed men as their hearts and outlook had been altered into living a committed Christ-centred life. The magi welcomed Christ into their lives, as the above religious Sisters now hope that families welcome the Prince of Peace into their homes and hearts. The etymology of the word "apostle" is derived from the classical Greek, apóstolos meaning 'one who is sent away', in the broadest sense the magi became the first apostles as they were 'sent' to bring to others the Good News.
This mission of one "who brings good news" is known to Christian children today due to the Leonard E. Smith Jnr. song, 'How lovely on the mountains':
How lovely on the mountains are the feet of Him
Who brings good news, good news;
Announcing peace, proclaiming news of happiness:
Our God reigns, our God reigns!
Refrain
Our God reigns!
Our God reigns!
Our God reigns!
Our God reigns!
It is based on Isaiah [52:7]: "How beautiful upon the mountains are the feet of him who brings good tidings, who publishes peace, who brings good tidings of good, who publishes salvation, who says to Zion, 'Your God reigns.'"
The saint that inspired the ACN funded project helping Christians, elderly and others in Lebanon
Inspired by Christ, Saint John the Merciful was renowned for his extraordinary love of the poor, including feeding 7,900 poor people daily. He died around the year 619. The above mentioned ACN funded project imitates his good example. It is run by the Melkite Catholic Church in the Lebanese town of Zahle, not far from the Syrian border.
Since December 2015, this emergency feeding centre has been a place of refuge for all those who cannot afford a hot meal each day.
Christian refugees from Syria, needy Lebanese, street children and children who are not fed properly at home all come to the centre. Every day around 600 people are given a free hot meal. But the centre also cares for some 150 elderly, frail or disabled people who cannot get out of their homes. Helpers from the centre bring them the meals at home. In doing so, they not only feed their bodies but also provide solace for their souls, since these often lonely and isolated people can experience their loving care and smiling faces.
"Through this programme we all feel the love of Jesus the Redeemer. It is a sign of his love for us all, a love that heals every wound", says one of the helpers.
In order to emphasise the spiritual dimension of the programme, every meal begins with a prayer and a hymn.
ACN benefactors are generously supporting this project for the next six months.
Reflection:
Admire the almighty power of this little Child, Who from His cradle makes known his coming to the Shepherds and magi – to the shepherds by means of his angel, to the magi by a star in the East. Admire the docility of these kings. Jesus is born: behold them at His feet! Let us be little, let us hide ourselves, and the divine strength will be granted to us. Let us be docile and quick in following divine inspirations, and we shall then become wise of wisdom of God, powerful of His almighty power.
ACN invite you to join us and pray for persecuted and suffering Christians around the world.
John Pontfex @ACNJohnPontifex
Head of Press & Information
Aid to the Church in Need | United Kingdom
OUR GOD REIGNS © 1974, 1978 Leonard E. Smith