ACN Scotland's Red Wednesday Event at The Scottish Parliament sponsored by John Mason MSP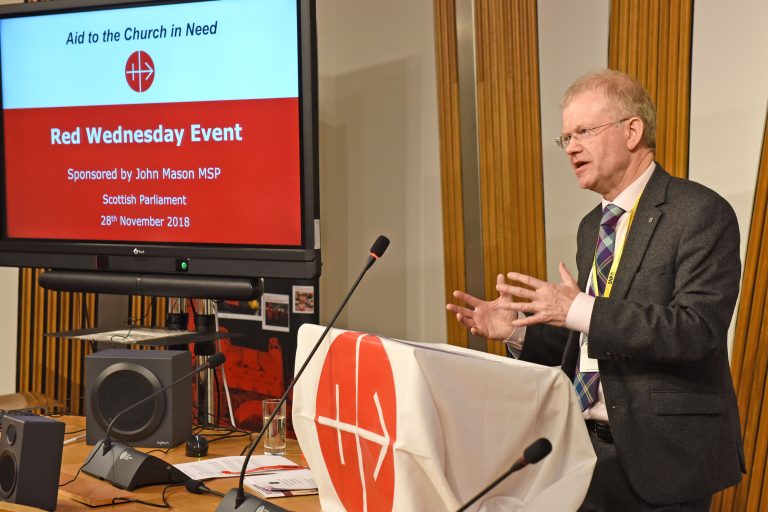 Get ready to Stand Up for Faith and Freedom
YOU ARE INVITED
All religious intolerance is wrong and for too long the world has ignored religious persecution.
ACN's Red Wednesday Event in the Scottish Parliament is an evening for the people of Scotland to stand together in solidarity with all those who have been martyred for their faith.
The evening is being sponsored by John Mason MSP and will consist of talks, a Q&A session and an opportunity to network before and after the event.
All are welcome to take a copy of our 2019 Persecuted and Forgotten Report.
A light buffet and refreshments will be provided.
For security reason all guests must be registered prior to the event. Click here to register with EventBrite.
Join our growing community of #RedWednesday Champions and help make this year's campaign even bigger.
By wearing red, lighting buildings or landmarks red and holding prayer events, the world will take notice.
Get involved and be a #RedWednesday Champion.
For further information, please contact:
[email protected]
Tel: 01698 337470