ACN Scotland National #RedWednesday Event sponsored by John Mason MSP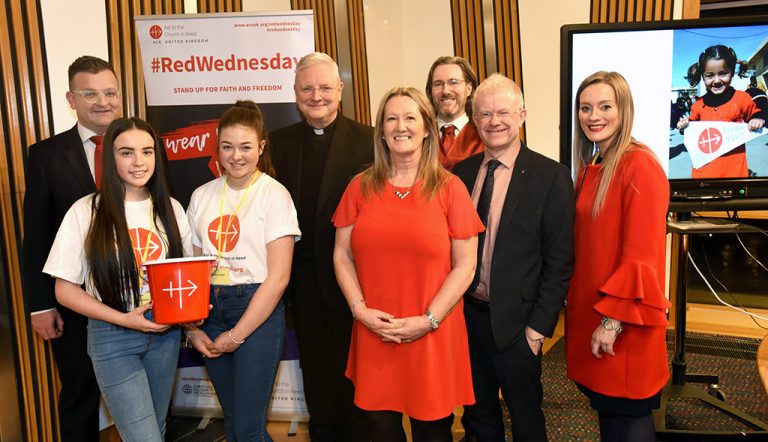 'ACN's #Red Wednesday Event is an evening for the people of Scotland to stand together to raise the profile of what is happening to Christians and all those persecuted for their peacefully held beliefs around the world.'
You will have the opportunity to hear Aid to the Church in Need's report 'Set Your Captives Free'.
The report spotlights four high-profile cases of unfair imprisonment. Maira Shahbaz, Patriarch Abune Antonios, Leah Sharibu and Bishop James Su Zhumin.
Speakers: John Pontifex, ACN's Head of Press and Media, Jamie Kerr, Specialist on Immigration Law and a Minister of the Scottish Parliament TBC
This is a Digital Event and will be live streamed via our Crowdcast platform, please follow the link below prior to the event and click the 'Save my spot' button to gain access on the evening of the event.
REGISTER HERE