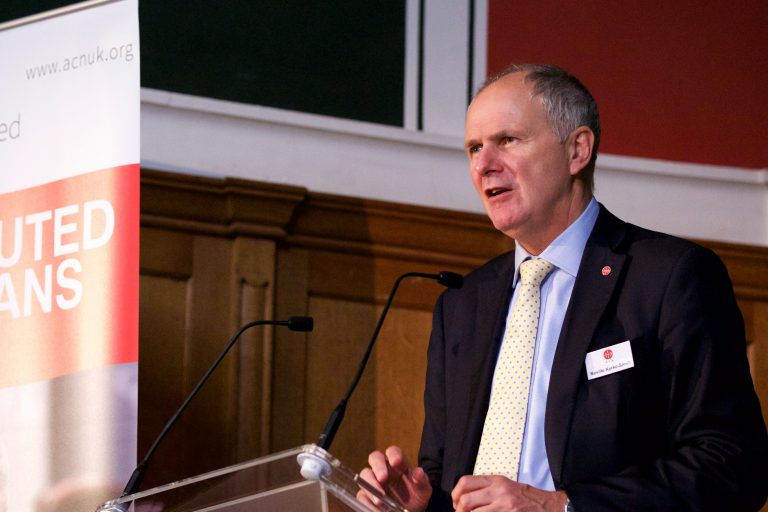 Our annual Westminster event is taking place on Saturday 13th October 2018 and we are inviting you to attend!
We want you to join Aid to the Church in Need and welcome guests from the persecuted Church around the world. There will be speakers telling their astounding stories of courage, faith and how your support is making a difference in their lives.
The event will start with Holy Mass in Westminster Cathedral at 10.30am, followed by an afternoon of talks and refreshments from 12pm-4pm.
Tickets for this event are £10 each and we advise you to book early to avoid disappointment. To book your ticket please call us on 020 8642 8668.
ORDER YOUR TICKET TODAY >>
Our guest speakers include:
His Eminence Archbishop Angaelos of London, the first Coptic Orthodox Archbishop of London and a good friend of Aid to the Church in Need, will speak about how Christianity in Egypt – by tradition founded by Mark the Apostle – is surviving, despite targeted attacks from extremists.
Sister Luma Khudher OP Dominican Sister joins us from Iraq to update us on the return of families to the Christian villages of the Nineveh Plains. She will tell how ACN benefactors are helping them to rebuild their lives and their futures.
Journalist Martin Bashir is BBC's religious affairs correspondent. He has had a high profile career in both the UK and the USA. He will draw on his extensive media experience to comment on the issues of Christian persecution and religious freedom today.