#RedWednesday Gathering 2019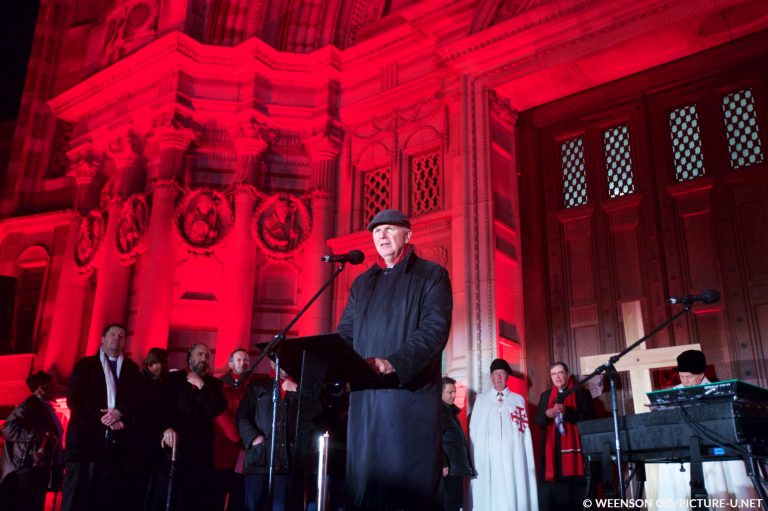 #RedWednesday London Gathering for Faith and Freedom – 27th November 2019
#RedWednesday is the time for people of all faiths, and no faith, to come together in solidarity for Christians and others who are oppressed, forced from their homes, rejected from education and jobs and very often killed just because of their religion.
18.00 – Gather in Parliament Square for the Cross and candlelit procession of Witness
18.30 – Procession arrives at Westminster Cathedral
18.40 – Main event inside Cathedral begins
19.45 – 21.00 – Drinks reception in Cathedral Hall with a chance to find out more about ACN's work and visit our stall with Christmas cards and gifts available
GUEST SPEAKERS:
Rehman Chishti, MP and Prime Minister's Special Envoy for Freedom of Religion or Belief.
As Special Envoy for Freedom of Religion or Belief, Mr Chishti plays a central role in how the Government will act upon the recommendations set out in the recent Foreign Office review into Christian Persecution.
Edwin Shuker, Vice President of the Board of Deputies of British Jews.
As a Jew, Edwin experienced horrific persecution in Iraq as a child. His testimony highlights the vital need for people of all faiths to stand together against religious intolerance.
The procession, to include religious leaders and members of the FCO, will leave Parliament Square at 6.15pm, if you wish to take part in this please arrive at the Nelson Mandela statue on Parliament Square for 6pm. You are welcome to go straight to the Cathedral for the main event, if so please arrive at the Cathedral for 6.30pm.
Entrance to this event is free and all are warmly invited so please bring your friends and family. To help with planning, please email [email protected] to confirm attendance or if you have any questions.
PARISHES, SCHOOLS, UNIVERSITIES OR GROUPS:
We welcome schools, colleges and universities bringing their banners to carry during the procession, as we want this to be a visual sign of Christians and other faith groups coming together in solidarity. Please contact Catharine if you have other ideas on how your group would like to present.