DRC: Charity offers vital lifeline to Sisters in the Congo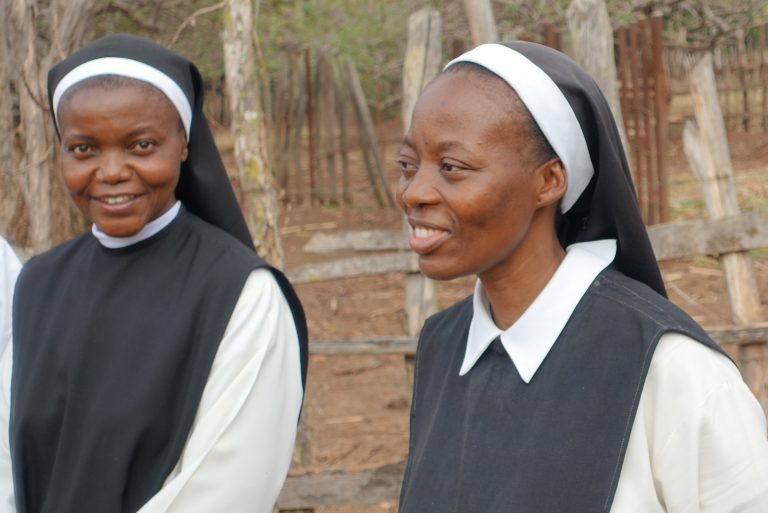 To ensure the survival of almost 70 communities of Sisters ministering in part of the Democratic Republic of the Congo (DRC) beset by conflict and violence, a leading Catholic charity has provided emergency coronavirus help.
As COVID-19 restrictions mean Sisters have lost their means of financial support, Aid to the Church in Need (ACN) is providing 69 communities serving in the ecclesiastical province of Bukavu with a £108,000 (€120,000) aid package.
The charity pledged to help Sisters ministering to a region suffering from ethnic conflict, natural disasters and attacks by militia groups, following an urgent appeal from Archbishop François-Xavier Maroy of Bukavu.
Christine du Coudray, ACN head of DRC projects said: "While all of the non-governmental organisations have fled because of the ongoing conflict, the Church and in particular the religious are still there, close to the most severely disadvantaged groups, like good souls, unrecognised but fully in the spirit of Mother Teresa."
She added: "This conflict has been smouldering for 20 years.
"How often have I visited them after yet another attack by rival gangs, after they became victims of rape and massacres that spared no one, after they survived earthquakes, landslides or awe-inspiring floods, as has just happened in Uvira [some 60 miles south of Bukavu] – catastrophes that obliterate everything in their wake and cut a wide swathe of destruction."
Sisters often depend on work in parishes and schools to support themselves – but the Church has had to shut these to tackle the spread of the coronavirus.
Medical workers, including many religious Sisters, are paid according to the number of patients they treat – but with people reluctant to go to the hospitals, fearing they will contract COVID-19, Sisters have suffered drastic cuts to, or even a complete loss of, their income.
The ACN aid package helping 464 Sisters, comes on top of Mass stipends supporting 289 priests in the country.
Bishop Bernard-Emmanuel Kasanda of Mbuji-Mayi expressed his gratitude that, at the beginning of the crisis, ACN had provided vital Mass offerings.
"In normal times, the faithful support the priests with food and other donations…
"Now that [the people] all have to stay at home because of the lockdown, all of a sudden, everyone's life is much more difficult than it was before because the majority of the people are affected by the very high unemployment rate (almost 96 percent) and are just somehow muddling through from one day to the next."
On 22nd June, there were 5,826 confirmed cases of COVID-19 and there had been 130 deaths from the virus in the DRC.