NIGERIA: Bishop backs petition demanding justice for persecuted Christians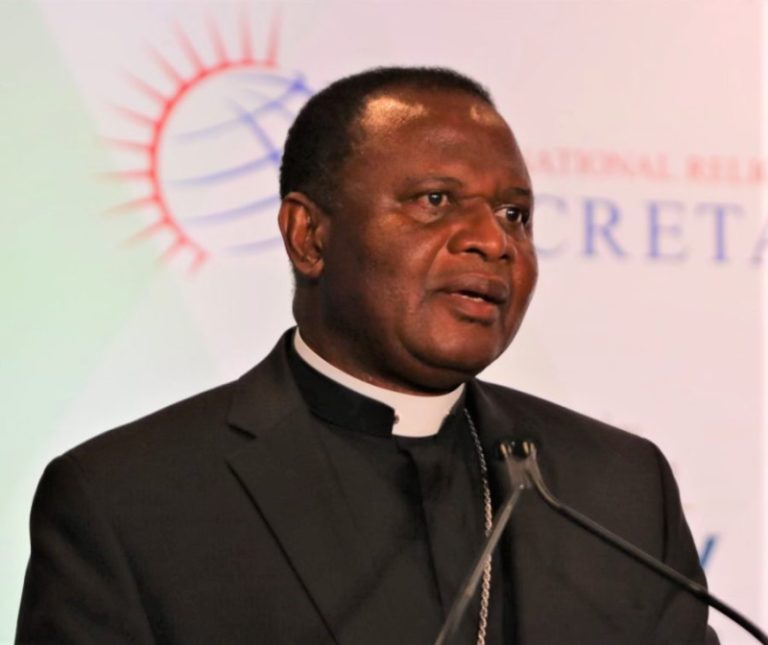 A NIGERIAN bishop, whose diocese fell victim to one of the country's worst acts of violence against churchgoers, has welcomed a Catholic charity's petition demanding action to stop what he called a genocide in the making.
Bishop Jude Arogundade gave his backing to the campaign launched by Aid to the Church in Need (UK) a week ago, calling on the UK Government to press their Nigerian counterparts to step up efforts to bring to justice those responsible for a wave of violence resulting on the killing of more than 7,600 Christians in just 18 months.
In an interview yesterday (Thursday, 27th October) with the charity, the bishop said: "I say a genocide is now taking place – there is a concerted effort to drive Christians out of their lands by various means, including kidnapping and killing of lay people and priests, stealing land belonging to Christians and attacking churches during services.
"The petition that ACN (UK) is doing is very helpful. Thanks to it, the world will become more aware of what is going on in Nigeria. The increased awareness will put the Nigerian authorities on their toes."
"The petition will also send a clear signal to those planning more attacks that the world is now watching and those responsible cannot get away with it in the future."
Bishop Arogundade spoke out against alleged inaction to bring to justice the perpetrators of a massacre that targeted a church in his diocese packed with Mass-goers.
More than 40 people died when gunmen opened fire during the Pentecost Sunday service at St Francis Xavier's Church, Owo, in June. The bishop said that nearly five months on from the atrocity nobody had been charged. He understands that seven people had been arrested but several weeks on were still being detained.
He added: "We do not know what the authorities are doing with them. Those who attack Christian churches and kill people must be brought to justice."
The bishop spoke of a climate of hostility against Christianity especially in the north, where he alleged that the authorities "minimise and restrict" the activities of Christians such as making it difficult to erect chapels in university campuses where there are many mosques.
He added: "The Christians are pushing back. We need to stand up for what we believe."
Baroness Caroline Cox, who reflected on 20 years of visits to Nigeria at last week's launch of the ACN petition, said: "I have seen for myself how numerous towns and villages have suffered not only massacres but also destruction of homes, schools, hospitals, clinics, churches, crops and theft of livestock.
She added: "We must stand with the survivors of these terrible atrocities and call on the UK Government to do all it can to bring an end to the senseless and maniacal attacks."
Baroness Cox will on 16th November 2022 sponsor the Parliamentary launch of ACN UK's Persecuted and Forgotten? A Report on Christians oppressed for their Faith 2020-22. Bishop Arogundade is flying into London to give the keynote address.
To sign the ACN UK petition calling on the UK Government to demand the Nigerian authorities step up action to stop genocidal violence against Christians, visit acnuk.org/petition-2022.