BLOG: Story of a teenage Ukrainian IDP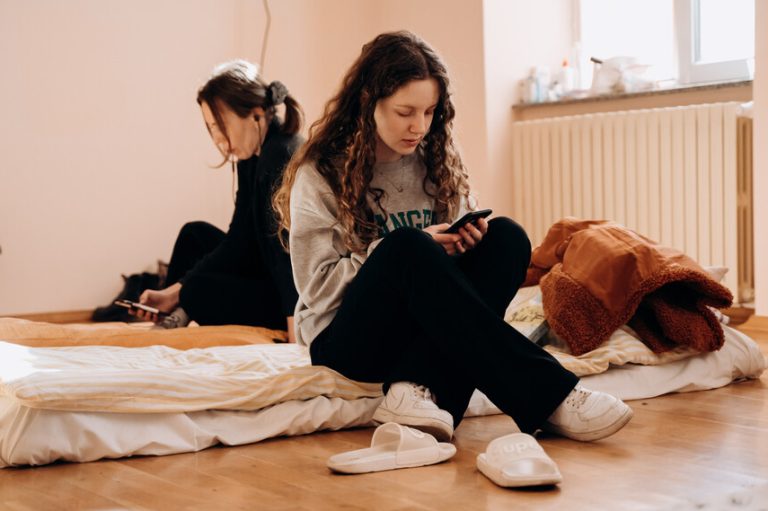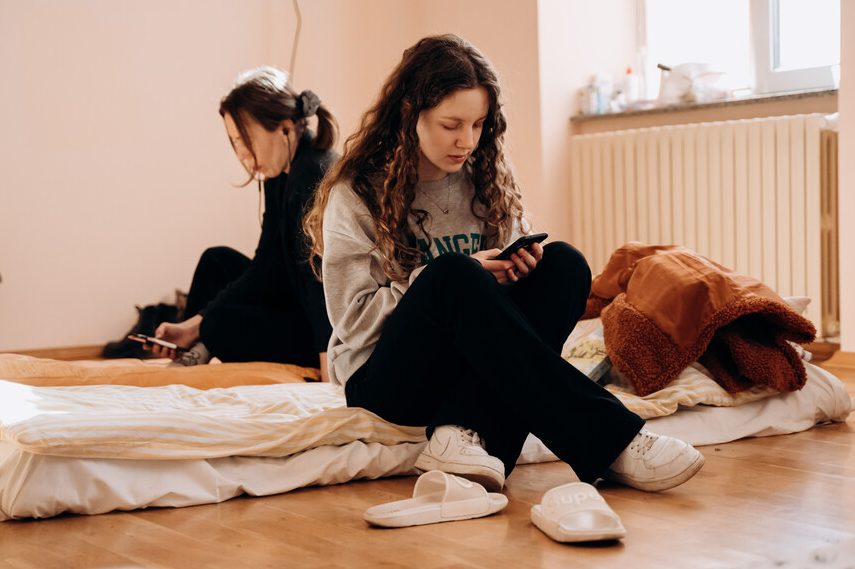 From the beginning of the war, the Archdiocese of Ivano-Frankivsk, in western Ukraine, has been taking in women and children fleeing the fighting. Most of them come from major cities such as Kyiv, Kharkhiv, Zaporizhzhia, Dnipro and Odessa.
One of them is Sofia. She is 14 years old. Together with her mother, Viktoria, she fled the war that descended like a plague on the once peaceful town of Brovary in Kyiv region.
Young people of her age already have a great deal to contend with, looking for meaning in their lives, thinking about their education and what job they might do, perhaps even falling in love for the first time… but for Sofia everything is very different now.
Ever since they arrived at St Basil's High School, Sofia and her mother have been trying to cope with their new life. Since the war began, the school in Ivano-Frankivsk – a city of 300,000 inhabitants – has been one of the places where the Ukrainian Greek-Catholic archdiocese has sheltered internally displaced persons (IDPs). Sofia's father stayed behind in Brovary to defend his house and country. Despite the danger, he has some peace knowing that his family is safe.
Catholic charity Aid to the Church in Need (ACN) has been supporting numerous projects in the diocese for many years now, and provided emergency aid of almost £25,000 (€30,000). The classrooms in St Basil's High School have been turned into dormitories for up to 100 people. Sofia is very grateful. "At least here we have a roof over our heads, warmth, good food, clothing, toiletries and, above all, peace," she says. Now she is trying to do as much as she can to help others. Her mother, Viktoria, has also volunteered to help those in most need: "There is no fear anymore, only the desire to help".
The archdiocese is taking up food collections in the parishes. Some of this is for the IDPs in Ivano-Frankivsk, the rest is sent to eastern Ukraine. IDPs also have access to free medical care, thanks to the doctors at the nearby St Luke's Hospital.
Once the war is over, there is only one thing that Sofia and Viktoria want, and that is to go back home, although they are far from sure if their house will even survive the war. Situated about 4 ½ miles (7 km) from Kiev, their home town Browary was hit by rockets in the first few days of the war, leaving seven people dead and around 17 injured.
"I worry most about my home, and my school," says Sophia. "Will everything still be the same when I get back home? I don't know, but I hope peace will come soon," she adds. But she has no doubt that when everything is back to normal, the first thing she wants to do is meet her friends – and hug her father, whom she misses bitterly.
ACN is supporting priests and religious in the diocese of Ivano-Frankivsk as they work with people affected by the conflict. Last year, ACN funded 21 ongoing projects in the diocese and since the outbreak of the war it has also been supporting more than 600 priests and religious.
Thanks to Volodymyr Lukashevskyi, Viktoria Havaleshko and Pavlo Hedzyk.