BULGARIA: Church teaches Romany youth how to break poverty trap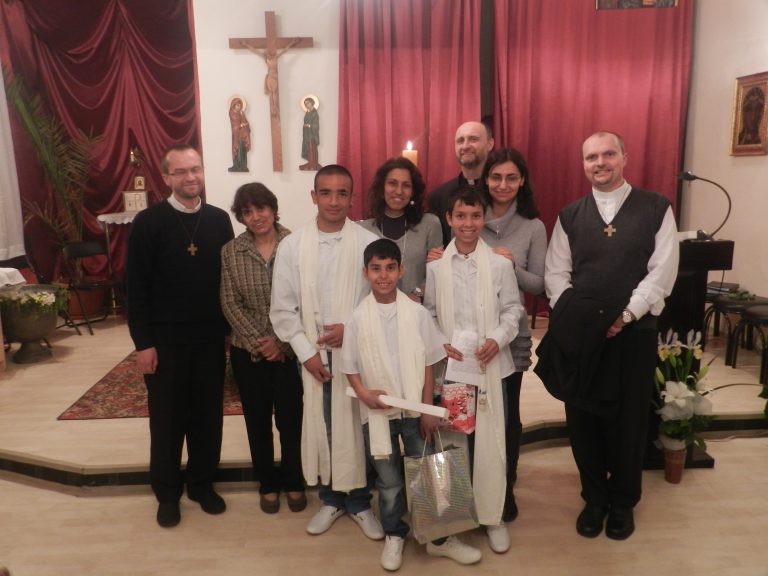 Salesian Father Martin Jilek, who works in the Romany (Gypsy) neighbourhood of Stara Zagora city, Central Bulgaria, told the projects' backer Aid to the Church in Need how the Church is helping the marginalised community.
The priest spoke about the difficulties faced by the Roma people who find it hard to get work and often rely on Bulgaria's child benefit system.
Father Jilek said: "They are married off by their clan when they are 14. Then they have children early on and live off the child benefit, which is about 40 leva [£18] per month [for each] child."
Although precise figures for the Romany population are unknown, it is estimated that there are a million in Bulgaria, with around 28,000 of them in Stara Zagora.
Most of the Romany in the city are living in shacks or the shells of unfinished buildings.
Describing the parents' outlook, Father Jilek said: "It is hard work to convince the parents that it is better to have completed training or even have a university degree than to just draw child benefit."
With the youngsters generally only achieving a rudimentary level of education, ACN is supporting the Salesians' school.
Father Jilek said: "If we don't do anything, the fate of the Romany children will be sealed.
"This is only possible through the children. The adults are practically inaccessible."
The Salesians have set up after-school programmes helping the children with their homework as well as developing their social skills by encouraging them to learn, eat, and play together.
Noting improvements in the young people's behaviour, he said: "When the children have been with us for a few weeks, they start saying 'please' and 'thank you'. They also calm down and stop being so hyper.
"For many it comes as a surprise when we address them by their names."
Father Jilek said: "We take time for the children. The parents are quick to find out about it, and they then suddenly turn up here as well.
"This will give us the opportunity to talk to the people. We want to convince them to send their children to our school."
He added: "Many Roma now know us and understand that we mean them no harm."
Father Jilek also described how numerous Roma attend Mass, seek advice and visit the Salesians on a daily basis.
The Salesians also have plans for a food bank to help the Roma people.
ACN is supporting the Church in Bulgaria, including the construction of the church and the spiritual centre used by Salesians in the Romany settlement in Stara Zagora.