BURKINA FASO: Offering mercy amid the madness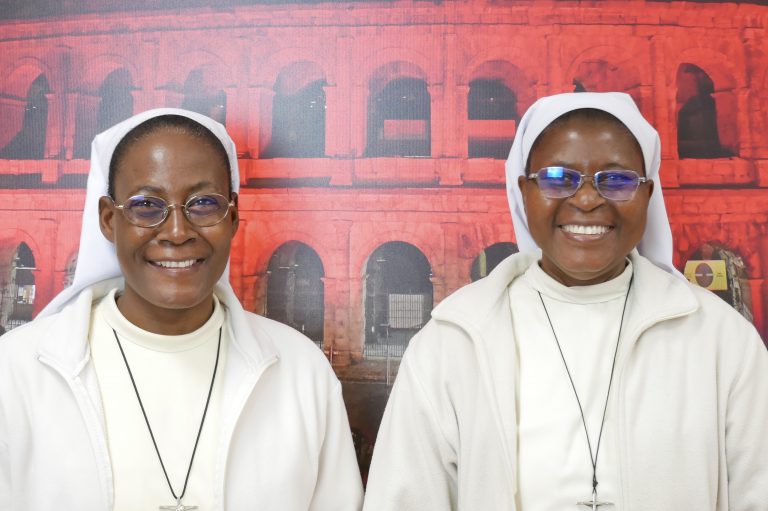 RELIGIOUS Sisters in Burkina Faso have told how they are risking their lives to provide food and sanctuary to hundreds of people – women, the elderly and children – fleeing the violence engulfing the country.
Sister Pauline and Sister Marie Bernadette, current and former General Superior of the Sisters of the Immaculate Conception, gave Catholic charity Aid to the Church in Need (ACN) a dramatic account of their emergency relief work, aimed at people escaping terrorism.
They said: "We take in refugees every day, especially wives whose husbands have been murdered – because the terrorists mainly kill the men – but also children and old people.
"In the north, the Sisters care for somewhere between 30 and 60 refugees every day.
"And even here in Ouagadougou, the capital city, we have taken in over 600 people.
"These people need bread, water, a little soap, but also especially a sympathetic hearing, a gesture of gentleness, of being loved, even if only for a day, after what they have been through."
Last year, 50 people were killed by Islamist militants operating in the West African country.
In Open Doors' World Watch List 2020, released this week, Burkina Faso made the top 50 for the first time in the ranking's history, rising 33 places within one year to number 28.
The Sisters said: "We are currently living in a climate of permanent insecurity.
"Above all, our Sisters in the communities in the north of the country are witnessing daily clashes.
"In Bam [northern Burkina Faso], the terrorists were just two miles away from the community."
Stressing that the violence was indiscriminate, the Sisters said: "Everyone is in their sights – Catholics are killed, animists are killed, Muslims are killed, Protestants are killed."
Last month, 14 people – mainly children and teenagers – were killed during a Sunday service at a Protestant church in Fada N'Gourma, near the border with Niger.
In September, ACN reported that 2,000 villagers from Hitté and Rounga fled after Islamist militants forced them to choose between converting to Islam or leave.
In response, the Sisters told ACN: "[We are not] afraid, no, because we trust in God's providence.
"But we know that anything could happen to us anyway and that we have to be prepared for every possible situation."
ACN has supported the formation of Sisters, aid for novices and has helped Sisters remain in the most difficult places in Burkina Faso.
The Sisters said: "We also want to express our heartfelt thanks to all those who are helping us and encouraging us to remain hopeful, so that we can continue to help all those who are suffering around us.
"And so, in this way, we want to share in one great communion of prayer."