BURKINA FASO: Stop support for jihadists – says bishop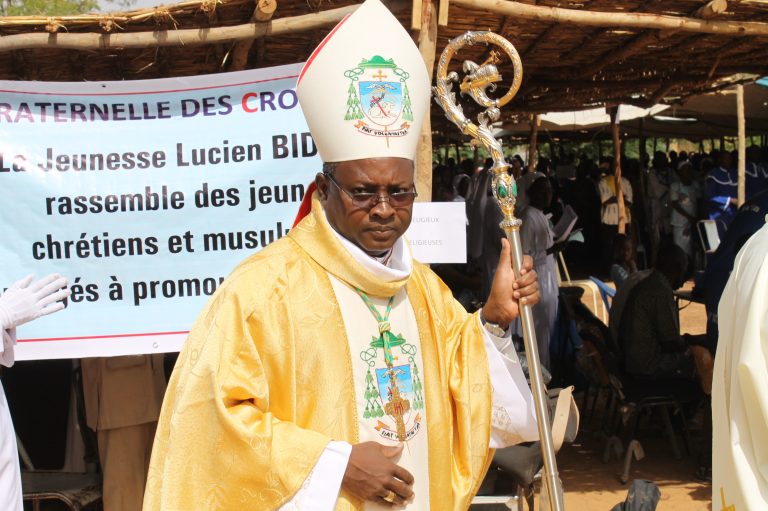 A bishop in Burkina Faso has called on the international community to stop the flow of weapons to jihadist groups targeting Christians in the north of the country.
Speaking to Catholic charity Aid to the Church in Need, Bishop Laurent Birfuoré Dabiré of Dori said: "If the world continues to do nothing, the result will be the elimination of the Christian presence in this area and quite possibly in future from the entire country."
Making a plea to governments around the world to intervene to stop the supply of guns to Islamist extremists, Bishop Dabiré said: "The weapons they are using were not made here in Africa.

"They have rifles, machine guns and so much ammunition, more than the Burkina Faso army has at its disposal. When they come to the villages, they shoot for hours.

"Who is supplying them with these resources? If they were not getting this support from outside, they would have to stop.

"That's why I'm appealing to the international authorities. Whoever has the power to do so, may they put a stop to all this violence."
The latest incident took place in a rural village in the Diocese of Ouahigouya on Thursday 27th June – but reports from the church have only come through today (5th July).
The bishop said: "When the people of the village of Bani had gathered together to speak among themselves, the Islamists arrived and forced everybody to lie face down on the ground.
"Then they searched them. Four people were wearing crucifixes. So they killed them because they were Christians.
"After murdering them, the Islamists warned all the other villages that if they did not convert to Islam they too would be killed."
According to the bishop, this is the fifth attack against Christians in the north-east of the country since the beginning of 2019, and brings the number of Christians killed to 20.
Bishop Dabiré told ACN that attacks by Islamic fundamentalists have intensified since 2015.
He said: "At first, they were only active in the frontier region between Mali and Niger.
"But slowly they have moved into the interior of the country, attacking the army, the civil structures and the people.
"Today their main target appears to be the Christians and I believe they are trying to trigger an inter-religious conflict."
Bishop Dabiré added that Father Joël Yougbaré, a priest of his diocese, was abducted by extremists on 17th March and that he has been forced to close down two parishes because of security concerns.
A number of Islamist movements have been blamed for orchestrating the rising number of attcks in Burkina Faso including the Group to Support Islam and Muslims, and Islamic State in the Greater Sahara.