CAMEROON: African bishop begs Europe's help to slow migration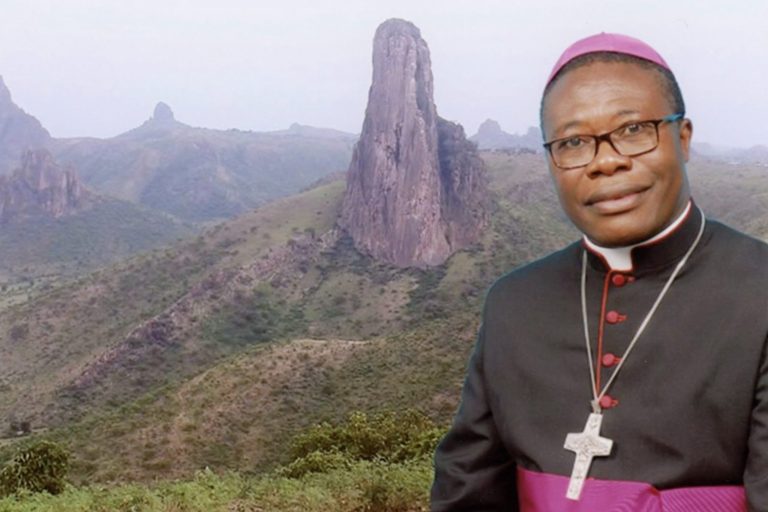 With African migration to Europe seemingly at an all-time high, a bishop has appealed to European governments to help slow migration by creating jobs in Africa.
Bishop Bruno Ateba of Maroua-Mokolo, northern Cameroon, told Catholic charity Aid to the Church in Need (ACN) that if young Africans are not given hope they will continue to flee poverty.
The prelate stressed that "if people were to have access to jobs and economic opportunities in their countries of origin, they would not feel the urge to emigrate.

"There is a clear connection between the reality of displaced people, emigration, and the lack of a stable future."
Bishop Ateba called on politicians in European countries – where many migrants are heading – to be more proactive in seeking solutions.
He said: "If Europe cooperated with job creation in our countries, we would not have the problem we are currently facing at a global level."
He added: "Young people represent tremendous potential for our continent, but only if we can give them the tools and opportunities required to prosper."
The bishop told ACN: "After 50 years of independence [in Cameroon], there is still no industry, nor any economic model. Many feel obliged to leave due to lack of opportunities.

"If we want to change this, we have to find a sustainable solution to stop the exodus of our young people."
Bishop Ateba said these conditions are driving young Africans to risk everything to seek a better future elsewhere.
"These people fear nothing, because they have nothing to lose, and they are also under a lot of social pressure, so even though they have to cross the Sahara Desert first, and then the ocean, they don't hesitate. Many of them die."
The prelate told ACN that Cameroon had been a migratory passage for young people crossing Chad to reach better economic conditions in Libya, but the changes in the region's political landscape meant that they now headed to Europe instead.
He said: "However, since Gaddafi fell, the 'African El Dorado' ceased to be a reality, the country collapsed, and now sights are set on Europe, which has led to a massive flow of migrants towards that continent."
In some places on the African continent instability caused by jihadist groups is also fuelling displacement and migration.
Bishop Ateba's diocese is providing support for refugees, including women and orphans.
He praised "an ACN-funded activity centre for young people at the refugee camp of Minawao, in the parish of Zamay, which has 80,000 refugees from neighbouring Nigeria who fled Boko Haram".
The centre is teaching skills including as boot making and fixing computers to help refugees support themselves.
 Bishop Ateba concluded: "The Church and organisations such as ACN continue to play a crucial role in supporting and helping those who are directly affected by the security and migratory crisis – but the cooperation of governments and the international community is essential to face these challenges and find long-term solutions."
With thanks to Maria Lozano