DRC: Turn the 'river of blood' into an 'ocean of reconciliation'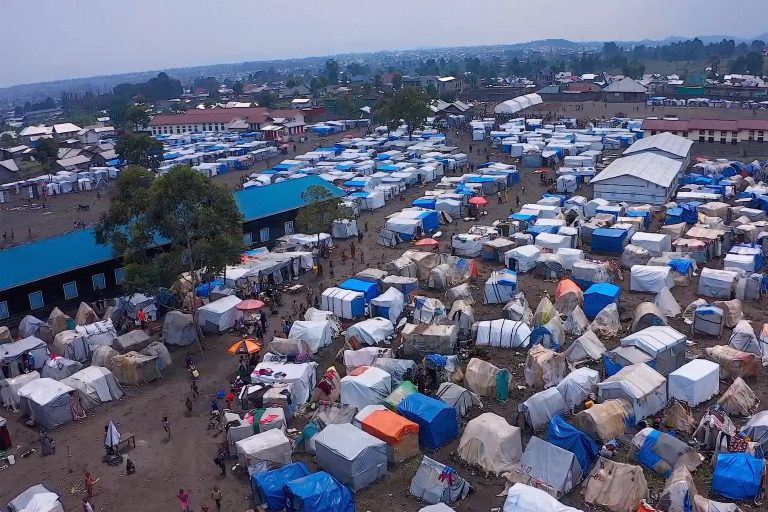 POPE Francis's visit this week to the Democratic Republic of the Congo is aimed at transforming a "river of hatred and violence into an ocean of justice and reconciliation" – according to the country's Vatican ambassador.
Speaking to Catholic charity Aid to the Church in Need (ACN), Archbishop Ettore Balestrero highlighted the Pontiff's meeting on Wednesday (1st February) with victims from the conflict-stricken east of the country, saying Francis wants to be "close" to them.
The archbishop, who is Apostolic Nuncio to DR Congo, said the Pope will condemn the violence which has helped prompt six million to leave their homes – with 5.5 million internally displaced and the rest seeking sanctuary abroad.
Archbishop Balestrero said:
"This country gets its name from the great Congo River. The Pope wants to transform the river of hatred and violence into an ocean of justice and reconciliation. The Pope wishes to console the people, to condemn the attacks, to ask God for forgiveness for all these killings."
The archbishop added that the Congolese people hope the visit will turn the international spotlight on a country frequently forgotten and urgently in need of help.
He said: "The Congolese society expects the Pope to help show the world that the DRC is not a hopeless problem but a moral urgency that cannot be forgotten."
Father Marcelo Oliveira, a Comboni missionary in North Kivu eastern province, told ACN last week that "terror is widespread" but that the international community is indifferent.
DRC's people suffer desperate poverty in spite of the country being home to some of the world's finest mineral reserves and other natural resources.
Corruption is rife in a country alleged to have one of Africa's longest-running conflicts.
DR Congo has one of the world's highest numbers of ACN projects – with nearly 250 backed in 2021.
Amid growing Islamist violence, Mass stipends for persecuted priests are a priority.
The charity has also provided emergency help, for example supporting families affected when Mount Nyiragongo volcano erupted in May 2021.
ACN also priorities training of priests, construction of and repairs to churches, presbyteries, convents and other religious buildings as well as mopeds and other vehicles for clergy ministering to remote communities.