DRC/UGANDA: School massacre follows bishops' dire warning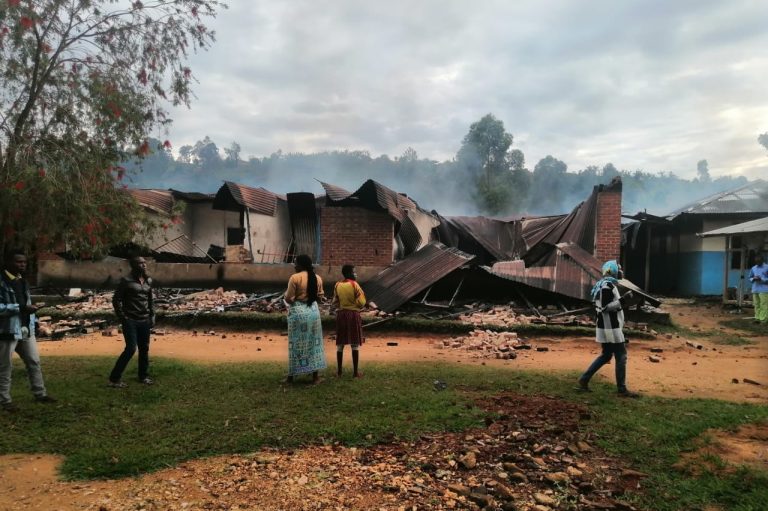 Just weeks after bishops warned that militant attacks in central Africa were spiralling out of control, an armed group killed children at a school in Uganda as they were singing their evening prayers.
Extremist rebel group ADF-NALU (Allied Democratic Forces – National Army for the Liberation of Uganda) ransacked an educational institute near the border with the DRC (Democratic Republic of Congo) last Friday (16th June), killing 38 students, a school security officer and three others. Six pupils were kidnapped.
The massacre at Mpondwe Lhubiriha Secondary School followed the Provincial Episcopal Assembly of Bukavu, DRC issuing a statement at the end of May, highlighting the suffering caused by extremist groups.
The bishops said: "Pastoral work is being disrupted by the activity of ADF-NALU and other armed groups which are cruelly massacring peaceful citizens, even close to the positions of the security forces which are supposed to be protecting them."
The statement highlighted the worsening security situation in the region – which has left almost a quarter of a million people in displacement camps – and called on the government to take steps to address it.
The bishops said: "The result is an unprecedented humanitarian crisis – famine, disease, death."
The affected areas are rich in natural resources such as coltan, a mineral used in the manufacturing of mobile phones, electric cars and other electronic devices.
According to the bishops, armed militias have captured key territories and are exploiting valuable resources.
The bishops said: "Misery has taken up residence everywhere in a country that is potentially very rich… but with a truly miserable people."
The signatories also condemned companies which are profiting from the exploitation of the DRC's natural resources.
According to witnesses interviewed by the BBC, loud noises interrupted the Mpondwe Lhubiriha Secondary School children's singing at around 10pm, and initially they thought the pupils were playing a prank.
ADF-NALU entered the boarding school and started setting fire to dormitories. Some pupils died in the fire while others were killed by machete blows.
The militants are widely reported to have pledged allegiance to Islamist group Daesh (Islamic State).
The school massacre comes at a time when another rebel group, the March 23 Movement, has stepped up its insurgency in mineral-rich regions around Goma, the capital of DRC's North Kivu province.