HAITI: Gangs are taking the country to hell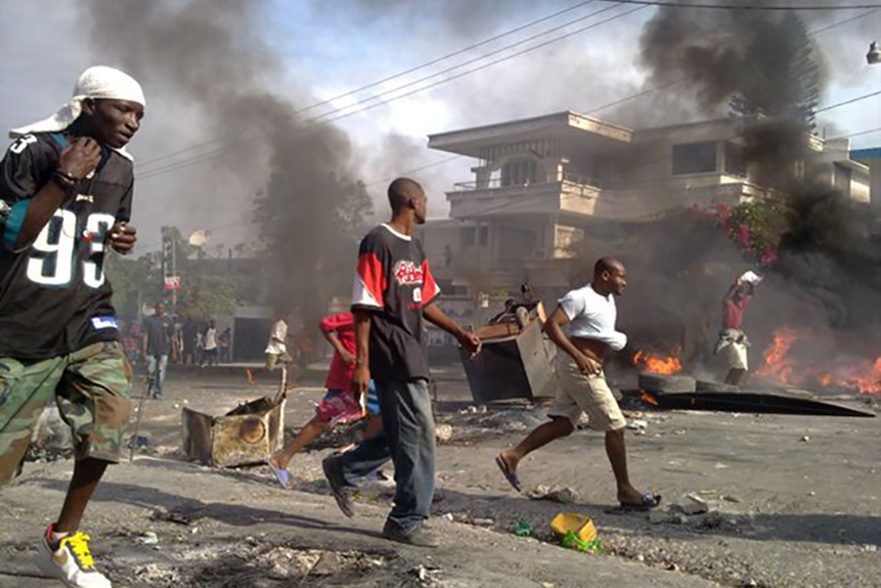 Church institutions in Haiti are being targeted as the country falls into the power of armed gangs – according to a missionary Sister.
Franciscan Sister Marcela Catozza – who spent 15 years ministering in Haiti, until spiralling violence led to her being recalled to Italy this August for her own safety – told Catholic charity Aid to the Church in Need that extreme gang violence has erupted into the streets making life difficult in the capital Port-au-Prince and elsewhere on the island.
Sister Marcela said: "I was told I better wait a bit before returning. Partly because they killed Sister Luísa two months ago, and they don't want another martyr nun in the country."
Sister Luisa Dell'Orto, a Little Sister of the Gospel of Charles de Foucauld, who worked with Haiti's street children for more than 20 years, was shot dead on 25th June. Pope Francis described her death as "martyrdom".
Sister Marcela added: "We were very, very close. The news brought me to my knees, it was such a terrible loss.
"We don't know why she was killed. At first, we were told that it was an attempted robbery, but I am convinced that somebody paid to have her killed in the street. It was truly awful."
Sister Marcela said the situation has drastically declined since June and "The Church has become a victim of the violence".
The Cathedral of Our Lady of the Assumption in Port-au-Prince was torched on 27th July after several days of clashes between gang members and the security forces.
Sister Marcela said: "They set fire to the cathedral and tried to kill the firefighters who arrived to put out the flames. Afterwards they tried to destroy the walls of the cathedral with a truck.".
The Church has been attacked across the country.
She said: "In Port-de-Paix and Les Cayes, and in other cities, they attacked Caritas buildings, taking everything, including all the humanitarian aid, and destroying the staff's offices".
Franciscan Missionary Fraternity's orphanage, located in a slum area, was also attacked.
Sister Marcela said: "Around a month ago they set fire to our chapel. Everything was burned – the altar, the pews… There is nothing left. The Blessed Sacrament was saved because I always take it somewhere safe when I leave."
He added: "For the past year I have been unable to leave to go to Mass in the morning, because the gangs close down the slum and nobody is allowed in or out. This is very difficult for me, very difficult."
Sister Marcela concluded by asking ACN benefactors to pray. She said: "Please pray for Haiti. Let us ask the Lord to watch over all the Haitians, and to give peace to his people."