INDIA: Hindutva nationalism to blame for violent clashes, bishop says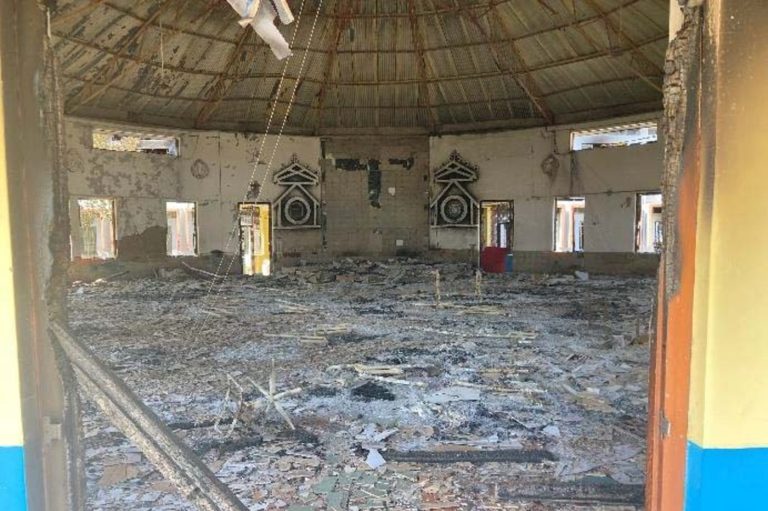 The ongoing violence in India's Manipur state is part of a larger plan "to destabilise interreligious harmony" and raise support for the ruling Hindutva nationalist party, according to local Church sources.
Extremists "want to terrorise" Christians and Muslims to try "to win over Hindus" for the Bharatiya Janata Party (BJP) before the general elections next April, a bishop from the region told Catholic charity Aid to the Church in Need (ACN).
The bishop, who asked not to be named for safety reasons, has been in direct contact with Christians in and around Imphal, the capital of Manipur in north-east India, where the conflict has been raging for weeks.
The bishop said: "Many lives have been lost. What the newspapers are giving are the confirmed cases but there are many more lives lost than officially published.
"The violent activities outside the capital are very much underreported."
A report sent to ACN by Imphal Archdiocese claims that more than 50,000 people have been displaced since the violence erupted.
The bishop said: "The real reason for the problem is the size of the Christian population.
"The Kukis and the Nagas [ethnic groups] together occupy a huge portion of the state's land. What the Hindus, or the Meiteis [ethnic group], feel is that they should be allowed to go and occupy land owned by the tribals. That is the real problem here.
"The BJP runs both the federal government and Manipur, so there is tacit permission to go ahead."
Although it is widely reported that the violence is caused by an ethnic dispute over land ownership, the bishop said religion plays a significant role.
He explained: "There are Christians among the Meiteis, and many of their churches have also been destroyed, which is clear proof that it is not just about land."
He added: "The end of this is nowhere in sight. The mistrust created between the two groups will not easily die out."
According to local reports obtained by ACN, 249 Meitei Christian churches have been destroyed since the beginning of the conflict.
Extremists have also attacked more than 200 Kuki villages and ravaged countless homes.
The report by Imphal Archdiocese also questions the role played by state security forces: "It is hard to say if the state forces were outnumbered or overwhelmed with calls for help, or if they were complicit.
"The absence of the security personnel in places where they were most needed raises questions. Why is it that vulnerable places were left unguarded even after attempted attacks?"
The unnamed bishop urged against a generalisation of Hindus, stressing: "The vast majority do not agree with what is happening, but they are afraid to say it because it will get them into trouble".