INDIA: Nearly 200 COVID emergency projects approved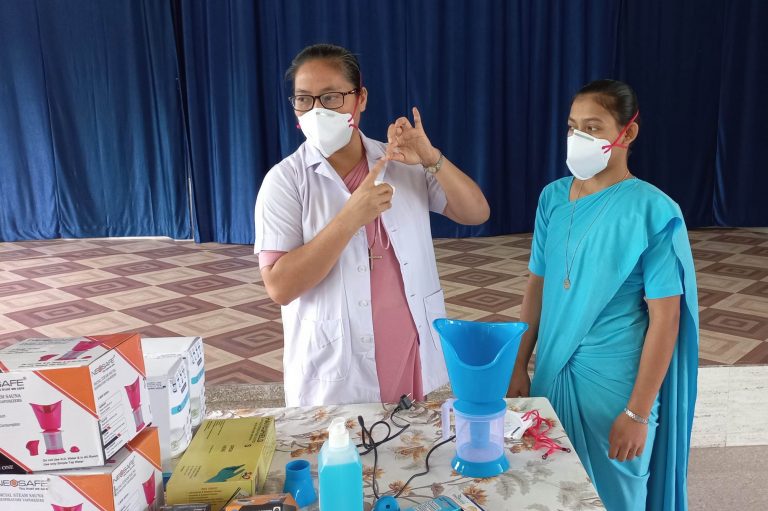 A Catholic charity has approved an aid package of nearly 200 projects to help Christian communities throughout India tackle the coronavirus crisis.
The fresh help from Aid to the Church in Need (ACN) will support priests, religious, and lay workers in more than 140 Indian dioceses, who are struggling to cope with the pandemic.
The relief package of £4.25 million will include 136 emergency aid projects designed to combat COVID-19 and more than 50 projects providing ongoing support for priests through Mass stipends.
Many priests have suffered from debilitating poverty because of the COVID-19 crisis.
The aid programme includes supplying PPE – facemasks, gel santiser, gloves and face shields – to help those who are still in regular contact with people affected by the virus to continue their pastoral ministry.
With more than 31 million cases and upwards of 423,000 deaths, India has had one of the worst coronavirus outbreaks in the world.
Every state, from Arunachal Pradesh in the north-east to Kerala in the south-east, has been affected.
Archbishop Anil Couto of Delhi, told ACN that, with the rapid spread of the virus, there is no way of knowing where it will strike next or who will be infected.
He said: "We don't know how the next day will unfold.  It is only our faith that keeps us going."
The programme will also include medical treatment for priests and religious suffering from COVID-19, as well as emergency support for the most needy families in the poorest parishes of the dioceses.
During the unprecedented healthcare crisis, priests, Sisters and other Church workers have become infected while ministering to those suffering with the disease.
Neville Kyrke-Smith, national director of ACN (UK) said: "The work of these priests, Sisters, and others in India has been nothing short of heroic.
"They have shown the love of Christ to those who are suffering in so many different ways. They have turned schools into quarantine centres, providing vital aid for those who are ill.
"Unfortunately, because of their devotion to the sick, Sisters and priests have contracted COVID-19 themselves, and ACN is only too happy to be paying for their medical care.
"Tragically some of them have died as a result of their service to the sick – more than 200 Sisters and 200 priests have poured out their lives as a libation of love to the Lord."
The charity's aid package will also provide air filtration equipment and oxygen masks for emergency use, and support for lay catechists who play a vital role in supporting rural parishes in India.
Archbishop Couto said: "I just want to thank all our benefactors for all the solidarity they always manifest with the Church in Need and right now undergoing much suffering due to COVID-19.
"Please keep it up – your concern and your love give us the strength to go ahead and be courageous witnesses of the Good News of Our Lord Jesus Christ."