INTERNATIONAL: Speaking up for Suffering Christians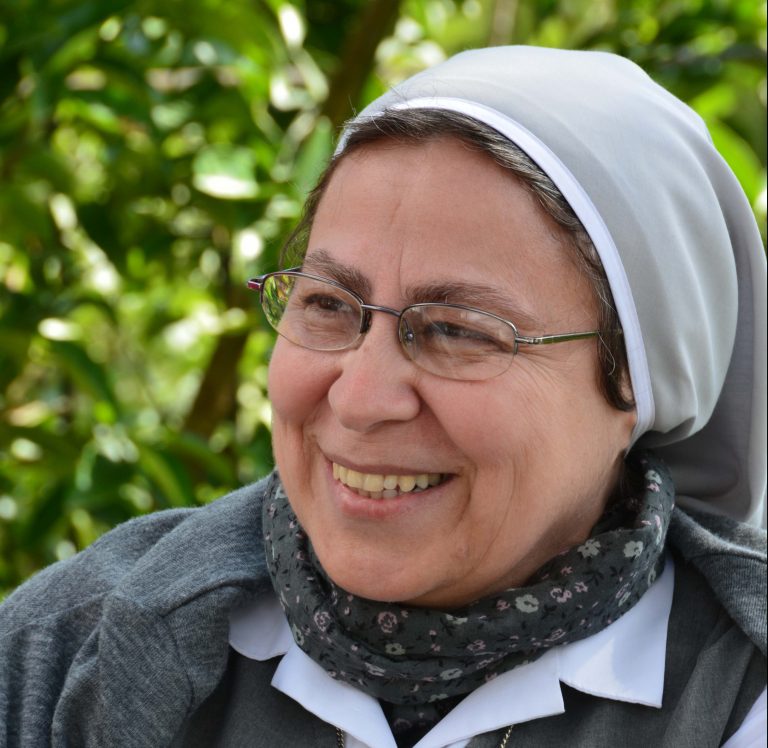 Christian leaders who close to the front line of persecution are coming to the UK next month (October) for a series of events around the country being organised by a leading Catholic charity.
The special guests from Nigeria, Iraq, Syria and Lebanon will give their testimonies at Aid to the Church in Need events starting on Monday, 9th October – all aimed at building solidarity with suffering Christians and encouraging people to stand up for faith and freedom.
The speakers, who include two bishops, a parish priest and a religious Sister, will be giving talks around the country at schools, universities, cathedrals and churches in Glasgow, Lancaster, Liverpool, London, Manchester and Preston.
At London's Westminster Cathedral on Saturday, 14th October the guests will come together for the ACN UK national event which includes a launch presentation of Aid to the Church in Need's latest Persecuted and Forgotten? A Report on Christians oppressed for their Faith.
The line-up of speakers includes:
Melkite Greek Catholic Archbishop Issam John Darwish, Zahlé and Furzol, Lebanon will describe the plight of huge numbers of people who have fled into his diocese from neighbouring Syria, many of them totally reliant on the Church for food, shelter and medicine – aid given through ACN.
Sister Annie Demerjian who is working in Aleppo will give an update on this bomb-blasted region of Syria where she is leading a team of volunteers providing ACN-funded emergency aid – food, shelter, medicine and pastoral support.
Parish priest Father Salar Kajo from the Nineveh Plains, northern Iraq, will describe work to resettle people in Christian-majority Teleskeof where ACN is helping to repair St George's Church and many homes damaged and desecrated by Daesh (ISIS).
Stephen Rasche, Chaldean Catholic Archdiocese of Erbil, Iraq's emergency aid coordinator in the Nineveh Plains, he will be providing an update on the thousands of returning Christian families this month.
Describing the plight of Christians in northern Nigeria, Bishop Matthew Kukah, Sokoto Diocese will speak about Christians living close to some of the worst persecution inflicted by extremist militants Boko Haram.
Neville Kyrke-Smith, UK National Director, Aid to the Church in Need, who recently visited Eastern Europe.
The ACN UK programme – see www.acnuk.org/events – includes:
Monday, 9 October, 11am-12:30pm, Holy Name Church Manchester M13 9PG. Q&A for Secondary Schools. Bishop Kukah, Father Kajo and Mr Rasche.
Monday, 9th October, 7:30pm-9.30pm, Lancaster University Chaplaincy Centre LA1 4YW. ACN's Annual North West Event, Bishop Kukah, Father Kajo and Mr Rasche. For more information, contact ACN's North West office on 01524 388739. Entrance is free.
Monday, 9th October, 7pm-9pm, Turnbull Hall, Glasgow University Catholic Chaplaincy, 13-15 Southpark Terrace, Glasgow G12 8LG, Scotland. ACN's Scottish Annual Event: Archbishop Darwish. Also speaking will be John Pontifex, ACN's Head of Press and Information just back from northern Iraq. Contact Clair Sweeney: [email protected] Call 01698 337 472. Entrance free.
Tuesday, 10th October, 11am-12:30pm, Corpus Christi Catholic High School, Fulwood, Preston PR2 8QY. Q&A for Secondary Schools. Bishop Kukah, Father Kajo and Mr Rasche.
Tuesday, 10th October, 30pm-3pm, Glasgow's Hampden Park Football Stadium, Auditorium Suite, Letherby Drive, Mount Florida, Glasgow G42 9BA, Scotland. This is a school event. Archbishop Darwish and Mr Pontifex.
Tuesday, 10th October, 7.30pm-9.30pm, Liverpool Metropolitan Cathedral, Mount Pleasant, L3 5TQ. Bishop Kukah, Father Salar and Mr Rasche. Entrance free.
Wednesday, 11th October, 30pm-9pm, Our Lady of the Rosary Catholic Church, Brixton Road, Brixton, London SW9 0DS. Bishop Kukah and Mr Kyrke-Smith. Entrance free.
Saturday, 14th October, 10.30am-4pm, Westminster Cathedral and Hall, Victoria, London SW1P 1LT. Aid to the Church in Need UK's Annual Event with presentation of ACN's Persecuted and Forgotten? A Report on Christians oppressed for their Faith. Tickets £10 each available online https://acnuk.org/products/westminster-2017-ticket/ or call ACN 020 8642 8668.  Holy Mass is at 10.30am. Talks in Westminster Cathedral Hall from 12pm – 4pm. Tea and coffee provided. Bring packed lunch.