IRAQ: Cardinal to leave Baghdad after presidential decree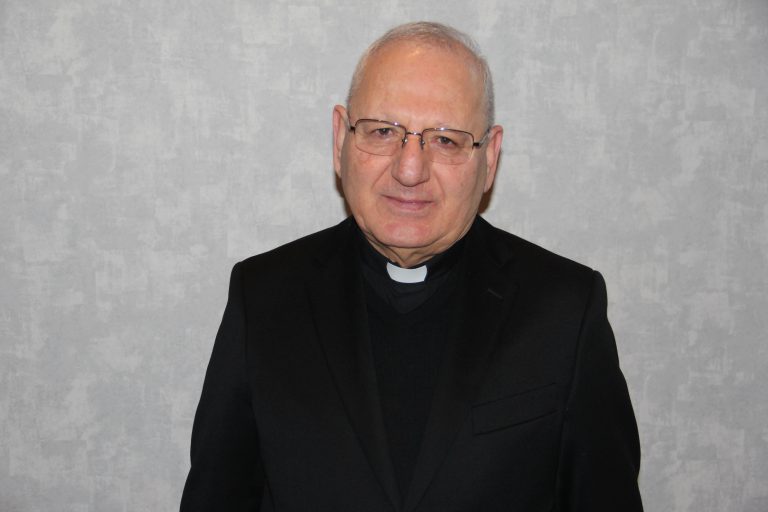 Iraqi Cardinal Louis Raphael I Sako has announced he will "withdraw from the patriarchal seat in Baghdad" after the country's president revoked a decree recognising him as the head of the Chaldean Catholic Church.
The move follows days of protests by Iraq's Christians, who see President Abdul Latif Rashid's decision as the latest attempt by the government to infringe the rights of Christians in the country.
The decree, issued by former President Jalal Talabani in 2013, formally acknowledged the cardinal's appointment by the Holy See as the leader of the Chaldean Church, his rights regarding Church governance and oversight of Church property and other assets.
In a statement sent to Catholic charity Aid to the Church in Need (ACN), Cardinal Sako described the revoking of the decree as part of a "deliberate and humiliating campaign" against him.
He also characterised President Rashid's move as an act "against the Christian community that suffered a lot".
In his open letter to the president, the cardinal referred to the ruling as an unprecedented "danger" to the Christian community in Iraq.
He also warned that if the president did not withdraw his decision, he would file a legal case against it.
In his statement to ACN, the cardinal announced he was moving "to one of the monasteries in Iraqi Kurdistan".
Chaldean Archbishop Bashar Warda of Erbil, in Kurdish northern Iraq, told ACN: "Personally, I believe the approach to revoking the decree was flawed.
"The President of the Republic could have convened a meeting with all the Church leaders to explain the history of these decrees and his decision to retract them."
"Instead, the matter was played out in the media, leading the Patriarch to interpret this action as punitive."
Christians in Iraq number 150,000, according to last year's Aid to the Church in Need's Persecuted and Forgotten? A Report on Christians oppress for their Faith, down from 1.5 million in 2003, with an especially steep decline in the Baghdad region.  
With thanks to Maria Lozano