ISRAEL: Schools incubating anti-Christian attitudes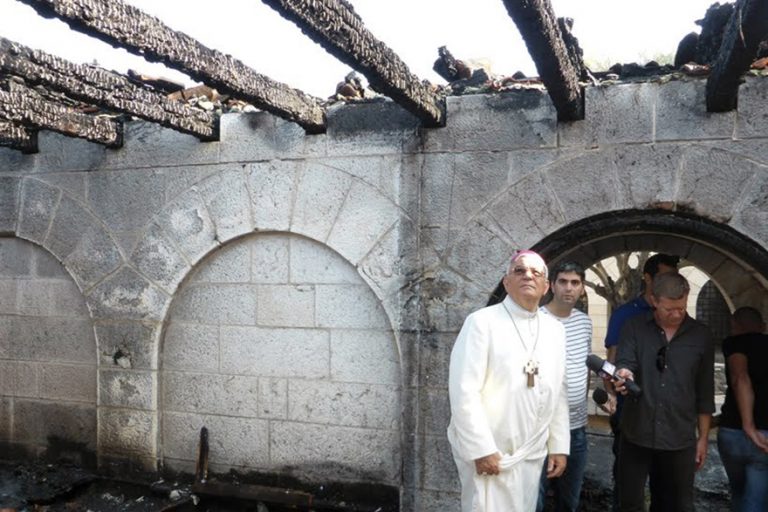 Bishops in Israel have claimed that bigoted attitudes endemic in the country's schools could be responsible for a recent spate of anti-Christian attacks.
Speaking to Catholic charity Aid to the Church in Need (ACN), Auxiliary Bishop Giacinto-Boulos Marcuzzo of the Latin Patriarchate of Jerusalem, said the failure of the Israeli education system to promote plurality was threatening religious diversity in the Holy Land.
He said: "It is undoubtedly a question of education, and one that is caused by a more general problem of a certain cultural outlook, namely the refusal to accept the diversity of the other."
On 11th February an incident in the Christian-majority town of Jish, northern Israel saw 100 car tyres slashed, as well as graffiti written in Hebrew on the walls of the town, that read: "Wake up, you Jews…Stop assimilating!"
Incidents include an attack on Armenian Apostolic Orthodox seminarians in Jerusalem's Old City on 8th June 2019. They were targeted by three young Jewish extremists who spat on them, saying "Death to the Christians" and "We will wipe you out of this country".
Bishop Marcuzzo said: "We are extremely concerned because the mutual acceptance of others in society is the only sound basis of every society, above all amid the very great ethnic, cultural, religious and political diversity of Israel and the Middle East."
"Such an attitude undermines the very basis of the social cohesion and solidarity which are the foundation of every country.
"We are also concerned because this culture does not tend toward reconciliation and peace, which should be the primary goal of every country in the region."
The Assembly of the Catholic Ordinaries of the Holy Land (AOCTS), representing Catholic Church leaders – both Roman Catholic and eastern Catholic – in the Holy Land, have also raised concerns about the Israeli education system.
In a 2012 message, calling on the authorities to address problems in the education system, AOCTS said: "What is happening today in Israeli society that the Christians should become the scapegoats and be targeted by these acts of violence?
"What kind of teaching and contempt towards Christians is being taught in the schools? And why are those responsible never arrested or brought to trial?"
They also requested "the educational system to be radically changed, for otherwise the same causes will [lead to] the same effects."
But the AOCTS's requests to discuss these issues with the authorities have been repeatedly turned down.
Bishop Marcuzzo said: "For over 10 years the AOCTS has been asking for a meeting with the relevant ministers or even the Prime Minister himself – but so far, nothing."