LEBANON: ACN aid throws a lifeline to destitute families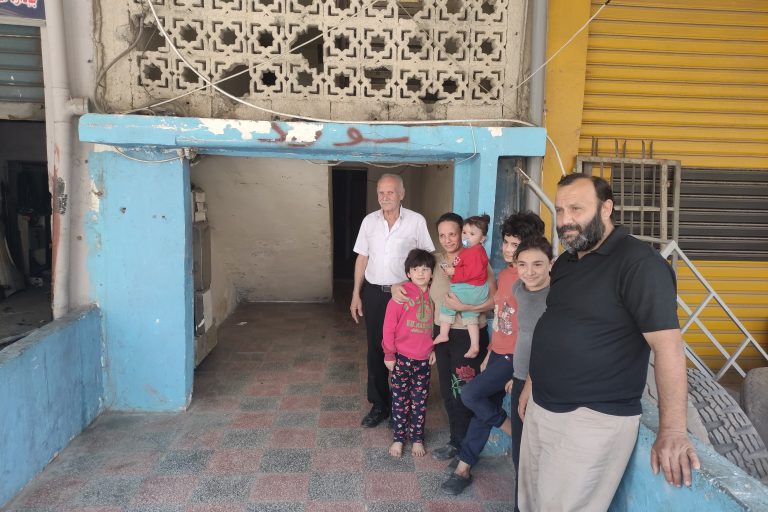 FOOD packages from a leading Catholic charity are providing a lifeline to Christian families in Lebanon going into winter facing extreme poverty. 
Families struggling to survive this winter look to the Aid to the Church in Need (ACN) emergency help as the country's political, economic and health crises escalate.
The crisis hits as formerly prosperous Lebanon experiences months of hyperinflation, bank robberies, fresh concerns over Daesh (ISIS) recruitment and an outbreak of cholera.
Of the more than 2,600 families in the Diocese of Tyre identified by the Church as being in particular need, ACN is providing food packages every two months for 1,500 of them. The aid is being distributed by a group of Church volunteers. 
There are around 150 Christian families – close to 500 people (roughly a third of the number officially on the books) – who continue to live in Tyre.
Although a majority of the population used to be Maronite Catholics, most have emigrated after Lebanon's 2006 war with Israel.
The overwhelming majority of Tyre's residents are now Shia Muslims, with Christians forming less than 30 percent of the population.
ACN support has gone up four-fold since the financial crisis hit.
The charity has increased aid for beneficiaries like Salim Assaf, a taxi driver before Lebanon's economic collapse, after which he was no longer able to afford fuel, forced to return his car and leave the taxi business.
He lost his house and moved his wife and five daughters, one of whom has mental disabilities, into a one-bed flat owned by his father, Elies, who now lives with them.
The house is in dire need of repairs, but they cannot afford them. In the bedroom, where Salim's whole family sleeps, part of the ceiling has collapsed, and Elies sleeps on a sofa in the kitchen.
Salim had been unemployed for eight months when an ACN group visited him in April 2022. His wife cares for their daughters, who can no longer afford the bus fare to school.
Every two months the Maronite Church gives the Assafs an ACN-funded food package. 
Father Yacoub Saab, a local priest, said: "People are constantly asking the church for help. They have become very dependent on the food packages. They were always poor, but the crisis has driven them to below zero."
He added: "As you see, Tyre may seem like a beautiful tourist city, but the poverty is often hidden inside the houses. We are very grateful to ACN for all the work done in Tyre. It is a sign of solidarity among Christians and hopefully one day this crisis will pass, and then it will be our turn to help others."
Dr Caroline Hull, ACN (UK) National Director, who recently visited Lebanon, said: "Lebanon's Christians love their country and their Faith is deep, but without our support and prayers, they will continue to leave. It is heart-breaking to witness the current struggles of one of the oldest Christian populations in the world."